–Let's get straight to the randomness on this sunny Thursday, shall we? The sun is shining BRIGHT down here in Texas and we are already soaring into the 90s with this heat!! I saw something the other day about us being in "pre-heat" stage because we all know Texas brings it with the triple digits! Yes, soon and very soon you will be able to bake a cookie on the sidewalk out here. Gotta love it.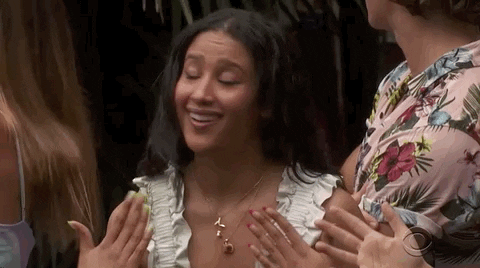 –I've been loving keeping it spicy with my workouts lately and then just doing races/trail runs when the mood hits. I actually tried Alpha Strength (Crossfit-eque style format) last week at Life Time with a coworker and seriously am in love. It's great also because it gives me ideas for my cycle strength class that I teach on Wednesdays. And as a part time fitness instructor I've gotta say I love going to others classes. Always soaking up the knowledge.
–Poolside SZN has begun down here! So yes, you know where to find me now basically every weekend after a workout. Baking in the sun with a drink with an umbrella in it, in hand.
–Another thing happening all summer long…SUMMER CURLS baybee. It's oh so Chelsea.
–Who is already getting into summer salads? It's going to be a major part of my summer meal prep…along with my runner's pina colada. Oh, it's a thing!! If you don't know then now you know.
That's all for this week! Working remotely tomorrow, so grabbing my laptop to crash by the pool. Catch you guys on the flipside.
Feel free to share some randomness with me today!