Hope you all had a lovely weekend. I got my day started teaching a cycle and strength session with my early morning crew. Doing some upper body work to this track definitely makes the time go by faster!
This weekend I ran the Hottest Half Marathon down in Dallas…of course I had to wear something motivating to keep me going.
As you all know, I try to run this race every year, and I ran it last year. I am still trying to figure out in my head why the heck I keep running this race though, honestly. I think maybe I like to be tortured? The weather that day was seriously no joke. This was the HOTTEST Half I've ever run over the years, for sure. The humidity for that day was up there, too.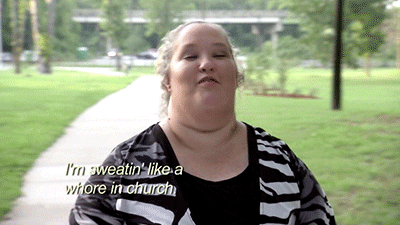 Like for real, though. Hot as balls kinda hot.
Anywayyyy….we lined up to the start, ready to go at 7:30, and of course…in typical Mellew production fashion we did not start on time. Yep…that does not make matters any better seeing as we were already pushing 90 degrees so early in the a.m. FUN.
To kill time me and my race buddy Mark took a pic. Because that's what you do when time is ticking.
So about 10-15 minutes go by and we are still waiting for the gun. Finally…just before 8 am…we get the ready set GO! From the announcer. Oh yeah, and no gun. Just a shout. And we are off to the Margaret Hunt Hill bridge. This is my favorite part of the race, for sure.
My pace stayed steady for the first few miles and I was feeling good although the humidity was crazy thick. I took it easy in the beginning thinking I'd be able to finish strong in the end but thinking back I wish I would have ignored that thought and started out faster. I saw a few friends and high fived them along the way, then took in some salted caramel gu. The view from the trail was gorgeous and the sun was definitely beaming down on us.
By about mile 7 or so after taking in some electrolytes I started to feel a little nauseous. I do not know where it came from and I feel like I had hydrated well but in hindsight perhaps not enough. I felt dizzy for a second like I may faint so I took a few shuffle breaks. It was then in my mind that I basically went into survival mode. I just wanted to finish the damn thing! My buddy Mark came up behind me and gave me some words of encouragement and told me to 'listen to my body'. So that's definitely what I did. They had cut down a bunch of trees too in the area which didn't help matters and there was no shade. Plus there was construction so part of the trail was some dirt & rocks combo which was a little tough to navigate! But I did the best that I could, swallowed my pride and just got through it.
After going up a huge hill we went back over the bridge and back off into downtown. Finito! Not my best but not a terrible time for having to walk most of it and shuffle through a majority of this run. Oh yeah, the course was just a tad long too. Oh well.
The race was held at a brewery so I had a little sip of their new Razzy beer. It was okay…just something nice and cold to sip on. Nothing wrong with a little fancy cerveza.
No official time yet as I believe Mellew had some problems with the timing chips but I don't really care. It's done and over with and now I am probably out for revenge. I see another half marathon happening very soon…I'm juggling some options for September before I run the Tyler Marathon in October.
Next week, it's back to long easy runs. I have another 20 to knock out next Saturday. Definitely before 8 am when it gets crazy hot!
Another medal is on the rack and it's far from my best time…but it's done.
13.1 number 23 is in the books. Let's see if we can hit 25 before the year is up.
How was your weekend? Any other Texas runners out there? Have you ever run a half marathon in the 90 degree HEAT?