Hey there! I got in a nice 10K Tuesday RUNch this afternoon. There were lots of folks out enjoying the gorgeous day.
Afterwards of course I had to grab a dark roast from Zenzero. Love this local coffee shop! I am all about supporting small businesses especially when java is involved. And today is National Coffee Day which makes it even better.
I figured today was a good a day as any to do a quick confession session…it has been a while! You can check out there other sessions here and here.
I confess…
–I ate some raw coffee beans as a snack on Friday. Um, has anyone ever done this? I was just curious but I kind of liked them. They were bitter but had a nice crunch. Plus hello, direct caffeine injection.
–Today I slept in just a bit. It was oh so necessary. My legs and body are slowly bouncing back from this race. Those crazy hills got me.
–I've already signed up for the Cowtown 50k in February 2016…it will be my 2nd ultra marathon…super stoked. Bring on the 31 miles.
–I buy GT's kombucha sometimes solely for the little words of enlightenment on the back. What can I say, I'm a sucker for a good quote.
–Rosemary truffle popcorn is kind of the best invention ever created. Thank you, Sunflower Shoppe.
–Heather Dubrow is probably my favorite OC housewife of all time. Yes, all things Bravo = my guilty pleasure…most of you already know.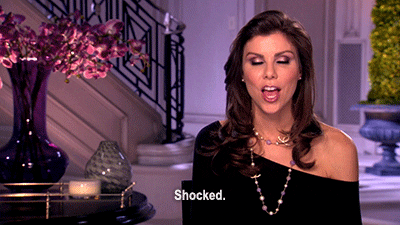 Switching gears a bit I've got a tasty pumpkin recipe (as well as others I'll be sharing later) just for your tastebuds! These multigrain pumpkin pancakes are great for a post run breakfast treat.
Here's what you'll need:
-1 1/2 cups multigrain pancake mix (I purchased mine from Sprouts in the bulk section)
-1 egg white
-1 cup of unsweetened coconut almond milk
-1/2 cup of pumpkin puree. This one (again from Sprouts) Is awesome.
Mix and flip on the skillet. Top with a few chocolate chips, favorite syrup and serve! Instant happiness.
What do you have to confess today? Have you made anything with pumpkin yet?