Well hello there! Your girl is back at it working a bit this week before the New Year. Hey, at least for me it is a rather short work week as I'll be off starting Wednesday afternoon. Can I get an amen?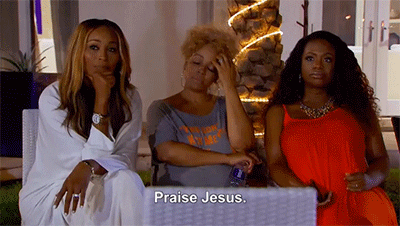 It will be a ghost town at the 9 to 5 anyway so hopefully I can get a little work done. And maybe a little dancing at my desk.
Yeah, kinda like that. Except with work clothes on.
Let's recap a bit of the holiday/Christmas week…shall we?
Christmas eve morning…what a lovely morning it was!! I met up with a bunch of my Plano/Frisco running buddies and we did a run out in the park. We do an annual Christmas Eve run every year and lots of folks come out…some I haven't seen in months or over a year! It's always a good time and so fun catching up. Some of us bring Christmas goodies to share to after the run too. We did close to 7 miles that day and it was great fun.
After the run it was mostly chill time for me and I went to my mama's house out in Plano. She always has the best ornaments. I can't believe she has kept my 80s ornaments from long long ago!
And she always had the best TBT pictures. This was me and my BFF back in the day just chillin.
Anyway…that night I went to a Christmas eve service with the fam bam. Gotta love singing Silent Night to candlelight.
Christmas morning…brunch and a selfie by the Christmas tree.
We had an amazing Christmas meal at the Front Room Tavern and of course I had to partake in the spinach eggs benedict. And some yummy prime rib.
Later…Cupcake wine. We tried the new Black Forest decadent red but I was not that much of a fan. I think I was expecting it to be a bit bolder I guess. I like their Red Velvet selection better.
Saturday…12 miles in the hood before the storm came through. I was so thankful to get this run done before that crazy weather we had. If you haven't been watching the news the DFW area was hit real bad with tornadoes Saturday night and folks lost their lives. The damage is about 20 minutes away from where I live! So NUTS and I feel so fortunate that me and my family are safe.
Post long run fuel as usual…acai bowl with bananas and blueberries.
The rest of the weekend was so chill and I really feel like I needed it. I did my last double digit run before the New Year's double…10 easy miles to the tune of some wind and rain. I'm so happy the bad weather is gone and now it's just nice and chilly. My kind of running weather!
How was your Christmas? Was Santa good to you this year?
Yes! I got lots of money to spend at both Starbucks and Lululemon. Hashtag I'm so 'basic'. Haha.