HAPPY 2016 to you! Hope you all had a wonderful time ringing in the new year. I know I sure did.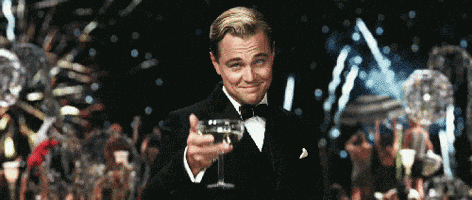 So do you make new year's resolutions? I have a few goals in mind for the new year for sure…but I try not to get too out of hand.
Let's keep it 100. It's still me…just having more FUN and doing what I love.
I think I like these 'resolutions' better.
So let's backtrack to the holiday a bit! Most of you that follow along with me on IG know that I ran back to back marathons on NYE & New Year's Day. Yep…that's just over 52 miles in TWO DAYS!! Better known as the New Year's Double.
They offer lots of fun racing options, you can run just one race or combine the following distances…5k, half marathon and full marathon. I ran just the full on NYE a couple of years ago, and a few years before that ran double half marathons. It was finally time to do the ultimate challenge. 26.2 on Dec 31st and 26.2 on Jan 1st. Starting and ending the year on a solid note. Just like I like it.
Honestly I had no idea to expect since this was new territory for me. Running 26.2 is already HARD on the body…so backing that up with another full marathon? Say what now?!? Yeah…not so sure about that. Anyway, I lined up to the start ready to go and see what my body could handle. My training has been pretty strong in the last few months and I've been doing a bunch of back to back long runs so I felt somewhat ready for the challenge.
The course is quite repetitive, 4 LONG loops total. Lots of my fellow Marathon Maniacs were there though so it was fun seeing so many new and old friends on the course a few times. High fiving and making the most of it!
Day one I finished strong and ran a course PR…not planned at all but several minutes faster than I ran on NYE in 2013. Also the course itself was pretty long but I guess it's better too long than too short, right? Right.
Marathon EVE results. 3rd place in my age group, 9th female overall.
That evening I put on my compression socks, hydrated… recovered and actually felt pretty good. I even met up with some friends and celebrated for a bit ringing in the new year. Very thankful for the close to 9 am start the next day because I got to sleep in just a bit.
New Year's Day! Mentally I knew this would be a tough day because once again, 4 loops of the same course. It wasn't so bad though because the volunteers were so awesome and a few others I knew on the course would be doing the same thing. Not gonna lie, my legs were MAD sore too so I just took it all in stride and eventually things loosened up by the 2nd loop or so. The very last loop was no doubt the hardest but the minute I saw that finish line my legs woke up and I finished strong. Way slower, but still feeling good and not like I was going to die. I honestly thought about quitting a few times but glad to get it done and still under the 5 hour mark.
Marathon DAY results. 3rd place in my age group, 10th female overall.
Day 1 and day 2, both races took 3rd place in my age group. Gotta love small races…now I have to find something to put in these champagne flutes.
I received medals for each day and a fun little challenge plate to stick the medals on. Gotta love that bling bling.
The rest of the weekend I gave myself allowance to be pretty lazy. Saturday I did get out though and take a walk around the lake. I really wanted to run but I listened to my body and just enjoyed the view. If you ever run back to back races like this…my advice for after is to do some active recovery and KEEP MOVING. You'd be amazed how much walking helps with blood flow and loosens up the legs.
Saturday night was church and some smoked salmon sushi for dinner. Yum yum.
Then Sunday I was kind of itching to run again and went for some easy recovery miles. I listened to Heather Dubrow's podcast…have you heard it yet? Nice little way to pass the time.
Acai bowl post run for the win.
Then I went home and watched a ton of episodes of my new favorite The Real Housewives of Melbourne. And now I want an Australian accent.
Seriously look it up online and find the episodes…(try thewatchseries.to, you'll have to fool with some of the links to get them to play) I heard they've even started playing some episodes on Bravo in the U.S. Now these are some sassy ladies.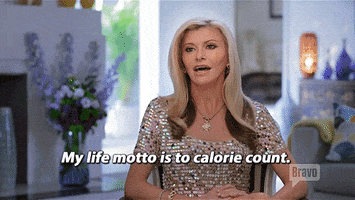 Um yeah…that girl…her name is Gamble (yes, that's her real name, I am not kidding). She is freaking crazy hilarious and trainwreck-ish. Can't stop watching.
And no I didn't see last night's Real Housewives of Atlanta episode so spare me the details because I'll be watching it tonight!! Hashtag love my guilty pleasures.
How was your New Year's? Did you do anything fun to celebrate? Who else ran a New Year's race?