Ah yes…that Friday feeling! It's the absolute best…happiest of Fridays to you! I hope you have some fun in store…it will be freaking beautiful outside down here in Texas so I'm looking forward to LOTS of fun in the sun!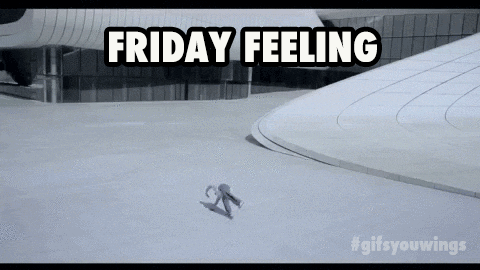 I am actually running a half marathon (that I'm mostly using as a training run) on Sunday as well as a little running tomorrow morning! Plus brunch with friends and enjoying some much needed relax, let my hair down time.
Let's get to this week's faves!
-My pretty pink water bottle for the office. 64 ounces plus it's got a straw which makes it go down that much faster. Stay hydrated, my friends.
-Fogging up the mirrors while teaching some spin cycle last night! It was like a freaking sauna nightclub in there…full house, good music and a good time.
-For my runners…9 stages of speedwork…as told by Olivia Pope. Freaking hilarious.
–15 things you don't have to apologize for. I can dig it.
-All the Hawaii pics still in my phone. I think it would take me months to even share half of them. I'm having paradise flashbacks as we speak.
Have a great Friday!
What's in store for your weekend?