Happy Monday! Does anybody want a coffee?!? Why yes, of course you do. Let's have a little coffee and catch up on the weekend, shall we?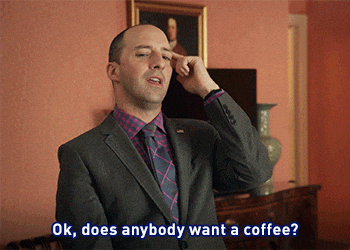 This weekend proved to be a good one…we had some excellent weather – perfect for being outdoors, long running it and fun times with friends!
Let's do a quick recap!
Saturday I met up with some runner friends for some weekend miles in our 'hood. 14 miles done…I tell you what time literally flies by with this crew. There's a bunch in this group that will be running the Irving Marathon in a couple of weeks so we are gearing up for race day! I will be an official PACER for the 4:30 group. So excited to get some runners to the finish line.
After the run I went and got my hair colored! I've been sort of bored with my dark hair lately so I decided to shake things up a bit. My mom said my new shade looks like SANGRIA (!)…haha…so let's just call this my sassy sangria hair.
The rest of the weekend was pretty relaxing…I tried a new to me red wine called LOVE NOIR pinot noir…pretty dang delicious. Great date night wine to add to your list.
Sunday funday runday was 10 miles around White Rock Lake with my girl Barbara…we had some girl talk and caught up…and took a few fun pics along the way. I'm loving the wildflowers.
We topped it off with some coffee time after at this local spot. Latte art for the win.
How was your weekend? Did you venture out and try something new?