Happy Monday to you…hope you all had a fantastic weekend. I am back from my 50 mile adventure and thought I'd recap it a bit today. Honestly I'm not even sure one blog post is going to even do it justice…but I'll try the best I can.
I'm still a tad sore but thankfully this morning I was able to get out for an early stroll…we are back to off and on rain the entire week but it's nice because it cools things off just a bit.
Alright! So on to the recap. The Hachie 50 started pretty freakin' early Saturday morning. It was basically pitch black outside so I had my headlamp light on for good measure.
We lined up and were ready for the gun to go off at 5 a.m.! I actually kind of love the super early starts…I wish more races would do this. This race has a 50 mile option, relay, a 50k and a 26.2 option. The 50 milers and relay folks started off at 5, 50k/26.2 started later, at 7:30 a.m.
The course was mostly paved, with a little bit of a rocky trail right at the beginning leading out into the park. It was a 10 mile loop that the 50 milers had to complete a total of 5 times. I am a fan of the looped course for sure because you know what to expect and can count down as you go. I also loved that the course was pretty woodsy with lots of trees and shade…that definitely helped us out later on in the day when it got warmer. Temps were close to 85 that day so we really needed all of the shade we could get!
I started off running with a couple of gals, one of them had done the race last year and was back to beat her finish time of 12 hours. Another lady was training for a 100 mile ultra and just using the 50 as a training run. It was cool to chat with them a bit and pick their brain about ultra running and such. After a while we all kind of got split up and ran our own races. As daylight came I was mostly running solo, passing by aid stations, grabbing a banana and sipping on my water/powerade as I kept trucking.
While I was running a few of my buddies from the Irving Running Club were sending me sweet notes and text messages. I truly appreciated the love.
Some of them even went on their long runs that same morning and took a shoe pic for me in my honor. We all know I love me some shoe pics. It's my trademark.
Anyway, I went on to my 4th loop and here it started getting pretty warm. It was pretty cool to see 40 something miles on my GPS though. Something I'd never seen EVER in my life before! One of the folks on the race caught me feeling good and getting a bit of a second wind despite the heat and humidity.
I probably ate about 3 honey stinger waffles, some bananas, and GU the entire way. The thing that went down the best were definitely the bananas. It truly is difficult to remember to keep eating/drinking on the run when you are out there running that long but the thing you have to remember to do the most. Every time I got tired or was feeling like I could stop, I just made sure to take another sip of water. I also kept telling myself 'relentless forward motion'…and tried not to focus too much on my pace or where I was with time. My running slowed down to a shuffle I'd say at about mile 42 or so but I was getting pretty close to the finish so running on nothing but adrenaline. I picked up the pace a bit after the last aid station because I knew I was close to finishing. And well under the 13 hour mark…3 hours early! Finish time 10:16. I can't begin to express how good it felt to see that finish line. Crazy good! I cried a bit at the end and chatted with the race director who also ran the 50 that day. It was an emotional moment but I did what I came out there to do. I pushed way past my limits and then some. It was an exhilarating feeling. Praying, singing, and fighting my way through it. I did it.
The true icing on the 50 mile cake…winning 2nd place overall female. I think I will have to put this award in a case with glitter and sparkles in it. Happy happy joy.
Overall it was a LONG but fun day and I can't wait to run this one again. Today I can call myself a TRUE ultrarunner. I've run 2 ULTRAS before, 50ks. But honestly it doesn't quite feel real until you run a 50 miler. On to the next!
The rest of Saturday was mostly restful and relaxing…since Sunday was mama's day I spent the day enjoying some mother/daughter time and we had Pappadeaux for brunch. Frozen drinks and seafood for the win.
Food never tasted so good! I am just saying.
Oh yeah, and sleep. Yeah, sleep is pretty amazing too.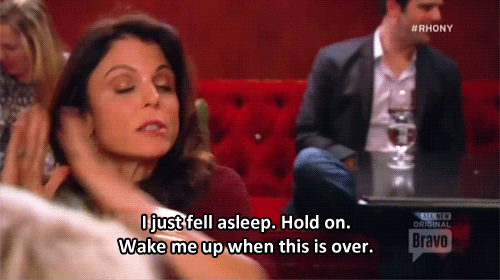 How was your weekend? Did you celebrate your mama on Mama's Day?