I don't know about you but after a long week of work I am more than ready for some free time this weekend! Running with friends, pool time and relaxing is definitely on the agenda! Bring it on.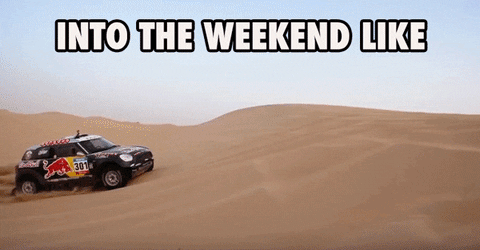 Let's get to this week's faves, shall we?
–19 things that happen in every spin class. Even though I'm on the other side as an instructor I can definitely appreciate this. 7, 14, and heck yes to 15.
-Awesome skies this week running in the mornings with my run club. Absolutely the best and we see the sunrise from start to finish.
-Back on my watermelon kick. Watermelon with a squeeze of lime is still my jam.
-Holy Kombucha…green apple ginger is just heaven in a bottle.
-In love with these leggings. Kind of makes me want to get to the beach STAT.
What are you up to this weekend? Anyone headed to the beach?? If so take me with you.