Well hello there! So happy for Friday. I see some long running and LOTS of relaxation time in the near future! We have some fantastic cooler temps coming this weekend too. Hopefully it will be running weather perfection.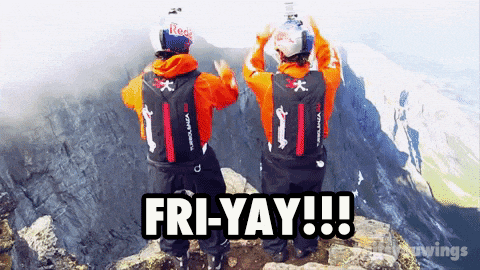 Oh yes…I am loving this forecast oh so much. Especially the part about the lows in the 50s? Heck yes. Finally looks like fall is visiting Texas.
Let's get to this week's faves!
-Spending lots of time galavanting through this beautiful place. It's my piece of paradise.
-My sweet lil mama retiring from teaching…her former team threw her an awesome retirement party. Isn't she the cutest? Love it.
–Vegan pumpkin chocolate chip cookie dough? Want.
–15 photos that make you the worst type of person on insta. So much LOL.
Have a lovely weekend!
What are you up to this weekend? Hopefully you are not in Florida! If so please be safe.