So, for most of you marathon runners out there fall and winter time means racing season. We train for months and months in the summertime, enduring the heat and humidity for that special day. Running a marathon for a lot of us is like…giving birth. Not that I know how that feels or anything but hey…I can surely imagine. Blood, sweat and tears goes into training and when the race is finally said and done it leaves you thinking, now what? Well, never fear. The Real Housewives of Atlanta are here to help you figure out what you should do with your life now that training season has come to an end.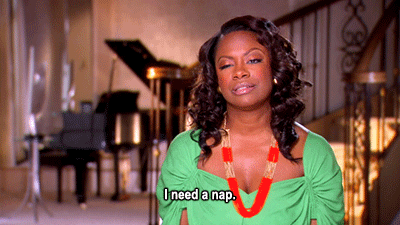 –Rest and recover. Oh so important…like probably the most important thing you will read on this list. I tell you what I am probably the lamest person in my group of friends when it comes to being able to stay up late. That late night life is not really for me. But guess what I do not care. No shame. Get your rest, girl. And do not feel bad about it. You've put your body through the ringer and you need every little bit you can get. Recharge your batteries so you can get back out on those roads.
–Cross train and do some other fun activities that aren't running related. Cycle, swim, pick up a weight. Kickbox, dance, whatever. These things will help you not get burned out from running. I've stayed in love with running because I mix it up. I am at the gym 3 days a week teaching fitness classes and strength training. It honestly has made me a stronger runner overall and I'm very thankful for that.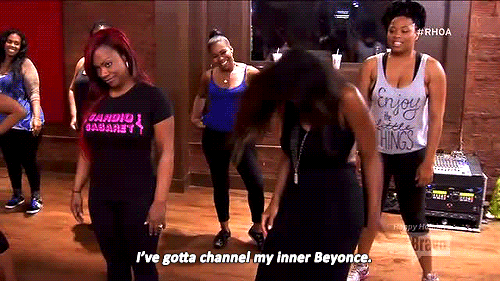 –Don't worry too much about calories. I know, that is easier said than done. But nourish your body with good, wholesome foods. At least the first week following the marathon just focus on replenishing your body. You want a burger? Eat the damn burger. Have a glass of wine. Cheers.
–Hydration is still important. The few weeks following make sure you step your water game up. I keep a huge jug at my desk and I just chug a lug all day long.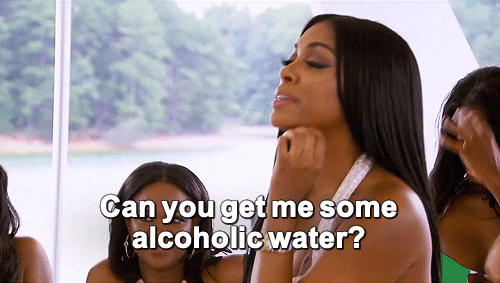 No Porsha…the non alcoholic kind.
–Go easy on yourself physically…and mentally too. Sometimes my mind is a little bit in shambles as well after a race and I kind of just feel all over the place. Give your body and your brain time to heal and recover. I wouldn't make any crazy major life decisions the week following a race especially. That is just me. I usually want to jump right back into training after 26.2 and sign up for ALL OF THE RACES. Give it a beat or two. You will be back in business before you know it.
When's your next marathon? What are some things you enjoy doing when you're not running?