3 days till Christmas! Can you believe it?! I don't know about you but this holiday has flown by. I am finally done with Christmas shopping, and I have one more holiday gathering to attend tonight before the long weekend. I am ready for some relaxation, good times (running) with friends and a little wine time!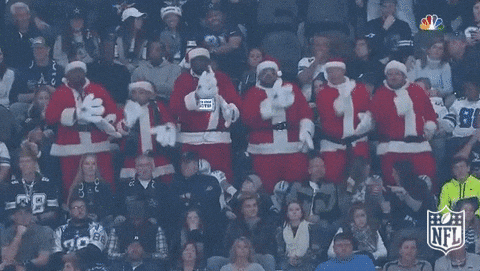 Since it's a long weekend let's get straight to my faves a day early!
–Smashrun…it's basically just a data app that you can sync up with Strava and/or your Garmin that compiles all of your runs in one place. My favorite thing is it tells me what I can eat after a run…both healthy and unhealthy. Like yesterday, I ran enough in the morning to eat an entire roasted chicken apparently. HA.
-Amazing skies this week on all of my runs. Since we aren't getting any snow for Christmas down in Texas…I'll take this as the alternative.
–Thrive amidst your chaos. I could not agree more.
-Getting some awesome DIVAS ambassador swag in the mail. By the way, if you're planning on running one of these nationwide races next year (they even have this race near Toronto now! I'm looking at you Char) discount code is CRDIVATX17 at checkout to save. Tiaras, boas, and champagne at the finish line. You're welcome.
-Pintertest obsessed with this whole outfit. I need to find something like it. Love love.
That's all for now! Cheers and Merry Christmas!
What are you up to for the holiday? Are you traveling or staycationing it?