Hey there and Happy Friday to you all! The weather is sunny and beautiful down in Dallas so this makes me want to do a happy dance. Like the Real Housewives of Atlanta kind of happy dance. Hope you all have a fun weekend planned!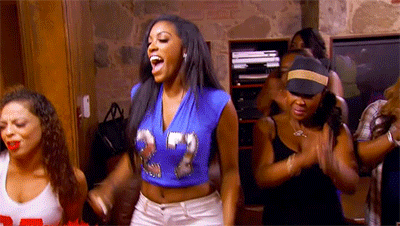 Let's get to the faves this week!
–10 things you do on the run that aren't acceptable in real life. I wish holding encouraging signs at random was a thing. I personally think that would be awesome.
-Happy hour cycle class. Yes, vino after spin makes me all sorts of happy.
-Dresses with pockets. I just think they are the best thing ever.
–Fresh cucumber salsa. Yum yum. Must try.
-And remember this. So true. So motivational.
That's all for this week! Have a great weekend!
What are you up to this weekend? Anything fun?
I have a few things up my sleeve, as usual.