Hey there and happiest of Fridays to you!! I don't know about you but I'm ready to ride on into the weekend! Let's talk about this week's faves real quick, shall we?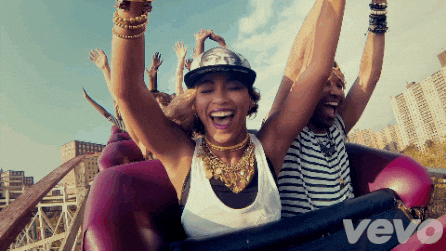 –Hello sweet new trail AND road shoes from Brooks! I haven't really discussed this with you all because some things were in the works but I'm happy to announce I am now partnering with Brooks to introduce some exciting new swag!!
I can't wait to share more about this sponsorship. I'm totally already in love with the Ghost 9s and my Pure Grit 5s for the trail. Seriously…like running on clouds.
–Mash ups – honey caramel and feta popcorn I found at the Sunflower Shoppe. Talk about snack heaven. It's quite dangerous really.
–My running totals are in for the month of January. Totally blew right by that 300 mile mark! That's the most mileage I've probably done ever in 31 days. Proud mileage mama over here.
–GIFs that accurately explain the necessary evils of foam rolling. Oh yes.
–Currently dreaming of beach weather and being able to wear cute bohemian maxi dresses like this one. Tell mother nature to chill out on this cold weather and bring my sunshine back.
That's all for this week! Next week I'll have some more fun stories to tell. Catch you on the flip side.
Ahhh….this view. Coronado Beach, I will get to see you in June.
Anyone else ready for some beach weather? Let's plan a vacation.