Hello there! Who is EXCITED and OVERJOYED for the weekend?! Bring it on! I'm am ready for a little slice of freedom and to let my hair down after a long week of work. Running and relaxing is definitely on the agenda!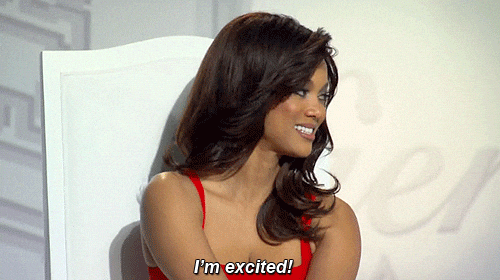 Let's get to this week's faves!
-Spending some time out on the trails this week with the Dallas Dirt Runners. As most of you know this amazing group of people got me through the 100 miler a few months back and basically made sure that I didn't die in the woods. HA. I will love them forever for that. We had so much fun galavanting through rocks and roots. Can't wait to do it again.
-My absolute favorite cotton candy grapes are back on the scene. I can't wait to buy a lifetime supply and stock up on more this weekend.
-Early sunrise solo runs. Some days I just need to be in my own head and enjoy the moving meditation. This should actually permanently be on my TGIFriday Faves list.
–5 things successful runners never do. This is everything.
–Outrageous herbaceous mediterranean chickpea salad. I am all about the herbs in salads lately.
-And this, because it describes me to a T.
That's all for this week! Have a great holiday!
What are you up to this weekend? Anyone taking a fabulous vacation?
Stay-cationing it over here…running, brunching and loving life.