So I know we are always talking about running and how oh so amazing it is but today I thought I would throw out a few random rants and such I've experienced on the run. The struggle is real, am I right? It's all a part of this beautiful running journey. So allow me to share some random rants in no particular order. Hopefully you will be able to relate.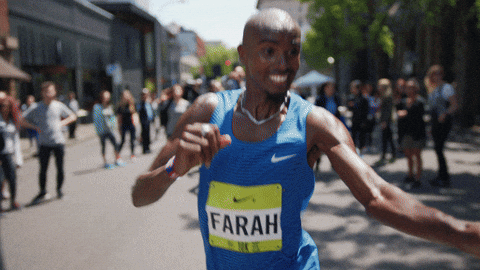 That feeling when…
–It's so humid during your run your shorts start sticking to your legs. Gotta love that sweat in abundance.
–You are just drinking all the water and water has never ever tasted so good ever in life. Even the nasty water out of the local park water fountain. H20 bliss.
–You say 'ON YOUR LEFT' to the walker and they just do not want to move over. Thanks for nothing, neighbor.
–You are at mile 5 into an 8 mile run and it just feels like you have been running for an eternity.
–The only motivation to getting up that hill is knowing there is iced coffee waiting for you at the end of it.
–Flies/bugs/gnats everywhere. Flying in my mouth and onto my sweaty skin. I know this doesn't just happen in Texas. Hashtag summer in the south.
–Some runner is inching up and about to pass you along your route. It's either pick it up and start running faster (hello instant tempo run) or let him or her go ahead and pass you. Yeah, because they aren't running nearly as long as me today. CLEARLY.
–You do the infamous 'runner nod' to the person running in the opposite direction. Because we just get each other.
–You wave or say 'HELLO' to a fellow neighbor out on a stroll or run and they give you a blank stare like you are basically insane. Good stuff.
–Ladies (or men, hey who's judging) when cars whistle or honk at you…thanks, total creeper.
–Or when someone actually yells at you while running…"it's working girl, it's working". Well thanks not sure what 'IT' is exactly but I guess I've got it.
What are some random rants you have while on the run?