Hello and TGIF to you! I definitely am ready to have some fun free time this weekend. My weekend is going to consist of some running, playing with friends and brunch time!!
Let's get to this week's faves!
-The fact that my fall/winter race calendar is quickly filling up. I am running this Oktoberfest 50k trail run, the Rock n Roll San Antonio half (Thanks to Brooks Running!!) and then the BMW Dallas Marathon 26.2 in December! It feels good to get back to running shorter races again. Well, anything feels short after running 100 miles. HA.
–Campfire proof mugs. I want these in every color!! Love love.
–10 reasons NOT to run trail marathons and ultras. HAHA. Cracking me up. My feet will never be the same.
–12 celebrities running the NYC marathon. Kind of a fun fact thing to know. My NYC marathoner readers, please take pics if you have a celeb sighting.
-Lunchtime running this week. It felt so good to get miles in again on my lunch break. Loving these Brooks Running Pure Flows.
That's all for this week!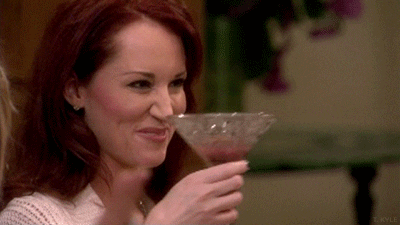 Bonus points if you remember where the above gif is from.
What are you up to this weekend? Is anyone else running a fun festive fall race?