Happy Thursday you all! I really wanted to say YA'LL there, so the 'you all' was for my readers up north. You are welcome. It's almost Friday!! It really feels like this week has kind of flown by for some reason. And of course I've got some random thoughts and rants for this week! So herrre we go.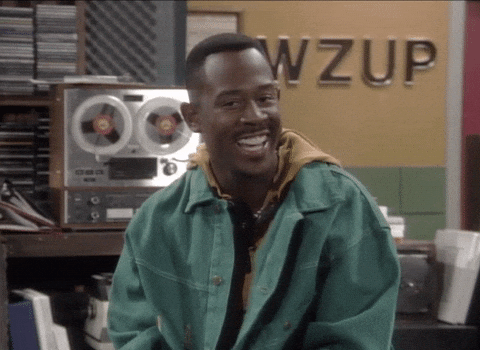 Did anybody watch 'Martin' back in the day? I swear that was the best sitcom EVER.
–Speaking of cheesy 90s sitcoms, I have been really into 90s pop music this week. Like running while rocking out to my tunes like there is no tomorrow. Yes, I listened to both Ace of Base and the Backstreet Boys this week. Absolutely no shame at all.
–For some reason I am feeling like I am not seeing enough pumpkin/fall things in the stores lately. I went to Whole Foods specifically for fall flavored tea and what did I find y'all? Absolutely NOTHING. Whole Foods, you are letting me down. Time to go to Trader Joe's. I know they will have my back.
–We are back to summer like temps the next few days and it is putting me through an emotional rollercoaster. It will be in the 90s on the day I go to the fair this weekend. Why, Texas – just why? I have a feeling I'm going to have to make Friday afternoon a pool day though. Hey, at least I can get one more pool day in before the cold snap comes back again.
–I am too excited about getting me some cotton candy and doing all of the fun things at the fair. It only happens once a year, folks. Oh and you know I will be stopping by the WINE GARDEN. Praise Jesus.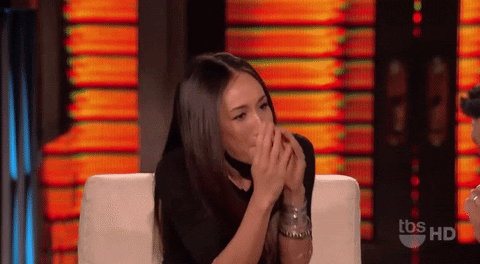 This is how excited I get about the State Fair of Texas and fair things.
–Runners (mostly talking to my single readers, but married folks chime in too) how do you feel about dating non runners vs runners like yourselves? I think there are pros and cons to both. For instance it's awesome when you both share the same type of sport and can go on and on talking about it without sounding like a complete douche. But sometimes it's nice to have different hobbies. Hmm…so yes, being back on the dating scene has been interesting lately.
How is your week going? Any rants to share with the group?