Happy Friday, TGIF, good vibes and all of that jazz! Hope you had a marvelous week. This weekend will be a good one as I'll be running, brunching, and YES the State Fair of Texas!! I am so flipping excited. Let's do a secret handshake to celebrate. This one's just between you and me.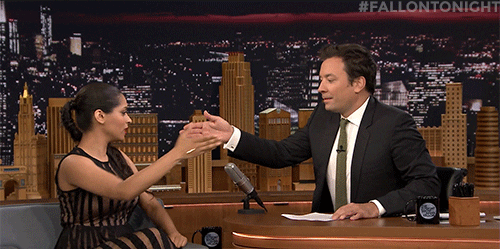 Perfect. Let's get to this week's faves!
–14 hilarious spectator signs to make for race day. 6, 8 and 13. Hands down.
-Dried kiwi. I have a feeling these may become long run fuel. A coworker let me try these this week and now I'm obsessed. Must track them down pronto.
–11 surprisingly chic Halloween décor ideas. Pineapple jack o lantern? Genius.
–The absolute best gifts for introverts. The 'go away' welcome mat LOL. I think I'm a little bit of both introvert and extrovert since I'm an only child. But that welcome mat is a must have.
-Spiced butter rum coffee. I have been obsessed with this coffee post run at Java Me Up. Gotta get more soon.
Yes! It's funny because it's true.
Have a great weekend!
What are you up to this weekend? Have you carved a pumpkin yet?
It's on my to do list.