Hi there! It is that time of year again. Halloween spin playlist time! I've got some spooky grooves for your workout pleasure today. I've included a spin cycle workout for my fellow instructors/cycle enthusiasts as well! Hope you enjoy.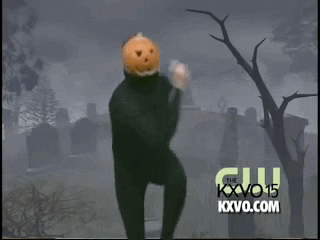 And check out where I'm teaching spin class next in the Dallas/Ft. Worth area! Also be sure to follow me on Spotify.
Let's go for a ride!
Blood On the Dance Floor/Dangerous- White Panda/Michael Jackson: Warm up
Disturbia- Rihanna: Jumps
I'm in Love With a Monster- Fifth Harmony: Tapbacks
Freaks Come Out At Night- Whodini: Sprints
Locked Away- R. City: Seated/standing run
She Wolf- Shakira: Hill climb
Murder- Justin Timberlake: Rolling hills
Black Cat- Janet Jackson: Hill climb
Creep- TLC: Jumps on a hill
Toxic- Britney Spears: Accelerations
Trap Queen- Fetty Wap: Active recovery
Thriller- Michael Jackson: Rolling hills
Can't Feel My Face- The Weeknd: Tapbacks
Animals- Maroon 5: Rolling hills
Runaway- Galantis: Sprints
Haunted- Beyonce: Cool down
What songs are rocking your workout playlists this week?