Hi there and welcome to random thoughts Thursday! This is the part of the week that I spill on the latest and greatest thoughts going on in my head. Sometimes it is about running and sometimes it is definitely not. So have a seat, feel free to play along and/or laugh at my randomness. Let's get started, shall we?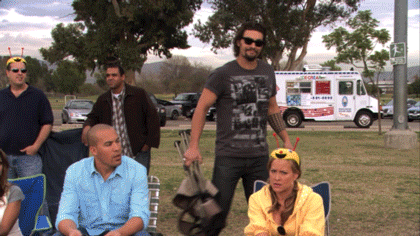 Hey, while you're at it…get you a snack too.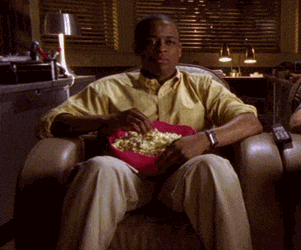 Janet approves.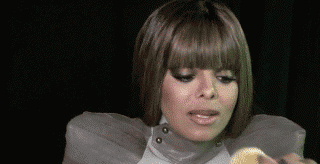 –So are you super into the, "new year new me" stuff that 2018 brings? I kind of am and then again I am not. I actually taught a class on New Year's Day at the gym so I love being a part of that when we get new members coming in and taking over all of the classes. And yes, I realize a lot of them fall off a short time later. But I guess when it comes to my personal life I kind of feel like it's a bit flaky to hop on the bandwagon of saying you will somehow be this brand new person just because it is January 1st. I do love the optimism though. So I'm torn. HA.
–Speaking of flaky I do think that is one thing I want to leave behind from last year. Flaky ass people! I just do not have time for it, anymore. I am too busy to dance around people that cannot make up their minds. Make a plan and stick to it. If you are a flip flopper you will be erased deleted and unfollowed.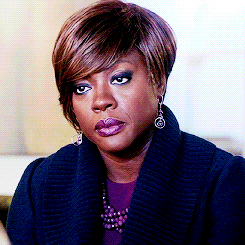 Thank you! Deuces.
–One website that I am obsessed with is Lipstick Alley (guiltiest of celebrity gossip pleasures). Well that, and Reddit Running. If you are not already following Reddit Running I suggest you do so immediately. Complaints and Confessions Thursday…LOVE.
–I am eyeing another 100 miler to run this year. My eye is on Brazos Bend and yes there are GATORS on the trail. My friends who have done it (yes I have so many crazy trail runner friends now and I love it) tell me that the gators are used to people and they actually don't really move from their homes during the race that has like hundreds of runners on the trail. HMMM…I like danger so we shall see what happens. Registration for the hundo has not even opened yet so I have some time.
–I am actually missing dancing so I am going to have to either sign up for some dance classes in the near future or hit up some salsa dancing with friends one weekend. Fun fact I used to teach dance at the gym (hence my blog name thedancingrunner) so dancing is just in my bones. Now I just dance while I run.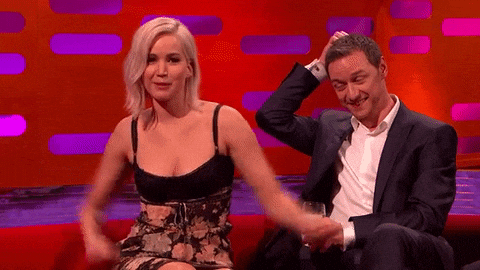 Yes. Exactly like that.
–This year I think I am going to be a RUN CLUB hopper some more. I actually love going to different run groups to see what the dynamic is there. I host a morning run group during the week but love running with different folks on weekends. Plus it helps me change up my usual long run route. This weekend I will be running with my favorites, the White Rock Running Co-Op. They are some speedsters and they also know how to have a good time. Cheers to miles and mimosas after.
What are some of your random thoughts this week?