Hello there!! Hope your hump day is going fantastic! I have some spin cycle jams for your eardrums today!! These songs are also great for any high energy workout – running, HIIT, etc. Hope you do enjoy!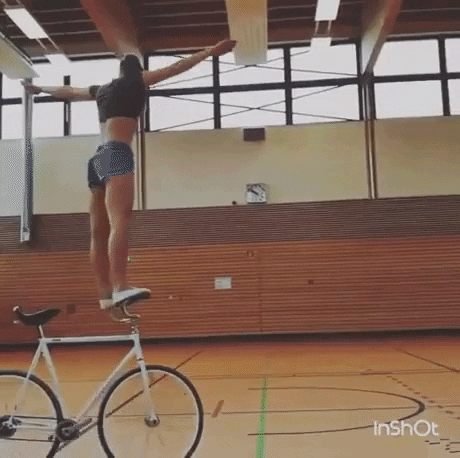 And for my fellow cycle instructor readers, each workout playlist below is 55 minutes to over an hour long to use for your classes!! You can also check out more workout playlists here & follow me under thedancingrunner! I add Spotify playlists on a weekly basis!!
Plus check to see where I'll be teaching spin class next in the Dallas/Ft. Worth area.
Let's go for a ride!
Finesse (Remix)- Bruno Mars feat Cardi B- Warm up
Clap Back- Ja Rule: Standing run
Creepin'- CID: Rolling hills
Bicycle Ride- Vybz Kartel: Accelerations
Alright- Pitbull:Tapbacks
Runnin'- Pharrell: Hill climb
I Don't Like it, I Love It- Flo Rida: Jumps on a hill
Put Your Drinks Up- Kardinal Offishall: Sprints
Tip Toe- Jason Derulo: Active recovery
Rise- Laidback Luke: Hill climb
Just Hold On- Steve Aoki: Accelerations
Man's Not Hot (Black Caviar Remix)- Big Shaq: Rolling hills
ILYSM- Steve Aoki: Tapbacks
Poison- Phil n Good Remix: Rolling hills
Push It- O.T. Genasis: Sprints
Sky Walker- Miguel: Cool down
Watch Out For This- Major Lazer: Warm up
A Little Party Never Killed Nobody- Fergie: Sprints
Get Up- Bingo Players: Jumps
Naughty Girl- Beyonce: Rolling hills
Love Sex Magic- Ciara: Hill climb
The Anthem- Pitbull: Tapbacks/Jumps
Boom Boom- RedOne, Daddy Yankee, French Montana, Dinah Jane, Tiesto: Accelerations
Swag Surfin- F.L.Y.: Active recovery
Gimme More- Britney Spears: Hill climb
Reverse- Sage the Gemini: Accelerations
Would You Ever- Skrillex: Tapbacks
Truffle Butter- Nicki Minaj, Drake, Lil Wayne: Hill climb
Lover- Tommy Trash, A-Trak, Jesse Boykins III: Jumps on a hill
Can U Werk Wit Dat- DJ Quik: Hill climb
Last All Night- Oliver Heldens: Sprints
Fine By Me- Chris Brown: Hill climb
Don't Matter- Cherokee: Cool down
What songs are rocking your workouts this week?