Happiest of Fridays to you!! Do you have some fun up your sleeve for this weekend?! I certainly hope so. I definitely have some running, yoga, and brunching on the agenda!! Hallelujah and thank you Jesus for some free time.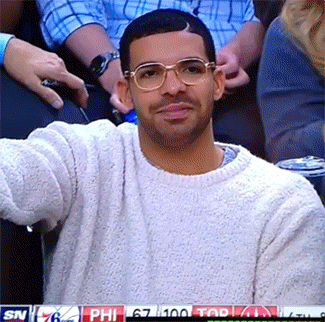 Yes, I am as hype about today as Drake is, for sure.
Let's get to some of my favorites from the week!
–Ladies, here are 27 ways to change up your hair without the commitment. I need to check out the vegan hair color! I love that it washes out after just a few shampoos.
–First I need coffee. Love all of the cute tops on the website and especially the prices.
–Your perfect winter warm up. I am a huge fan of these types of running drills. High knees, butt kicks…get into it.
-And just for giggles, check out me dancing on stage with my girls from back in the day. This class was called DANCEATON…it's like Latin and hip hop booty shaking at the club. I actually ended up teaching it for a few years before I fell in love with spin. Gotta love it.
Have a great weekend!!
What are you up to this weekend? Anything fun?