Hey there! Well you know what is just around the corner…yes that would be VALENTINE'S DAY and I've got a spin cycle playlist for you to move and groove to!! These songs are also great for running or any other high energy workout! And for my instructors I've got a workout to go along with the tracks for your classes!! Let's get straight to it!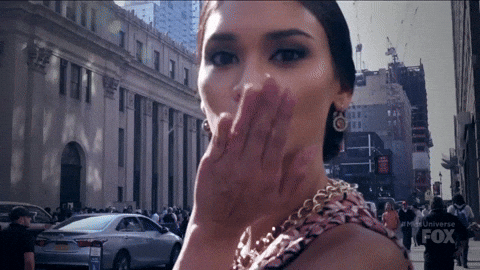 If you're local check out where I'll be teaching spin class next in the Dallas/Ft. Worth area!
Plus follow along on Spotify: thedancingrunner
Let's go for a V-Day ride!
What Lovers Do (Jersey Club Mix)- Maroon 5 feat SZA: Warm up
L.A. LOVE- Fergie, YG: Jumps
Sweet Nothing- Diplo + Grandtheft Remix: Accelerations
The Way You Make Me Feel- Michael Jackson: Rolling hills
Crazy in Love- Beyonce: Tapbacks
Na Na- Trey Songz: Rolling hills
Sweetheart- Jermaine Dupri, Mariah Carey: Sprints
Talk Dirty- Jason Derulo: Active recovery
Happy Valentine's Day- Outkast: Tapbacks
Beautiful- Snoop Dogg: Hill climb
Kiss Kiss- Chris Brown, T-Pain: Standing run
How Deep is Your Love- Calvin Harris, Disciples: Jumps on a hill
Love On Me- Gallants, Hook N Sling: Sprints
Unforgettable- French Montana: Hill climb
Boo'd Up- Ella Mai: Cool down
What songs are rocking your workouts this week?