Well, it is RANDOM THOUGHTS Thursday and I have to say that I am here for it!! I hope you are having a great week so far. It is without a doubt that day of the week where I spill all of the latest and greatest on what is currently going on in my life right now. Sometimes it has to do with RUNNING (because yes, this is a running and fitness blog) and sometimes it definitely does not! So, come along for the ride…let's go!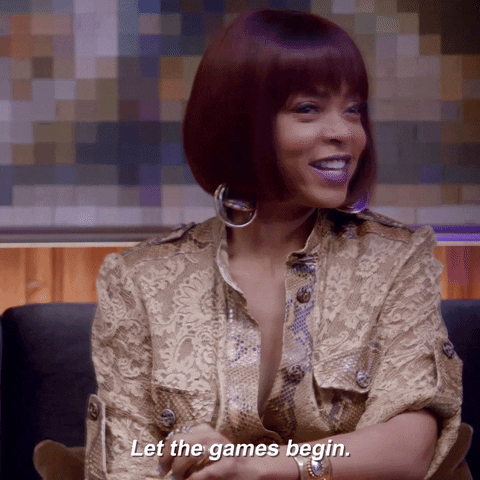 –I fell like lately every blog post I am talking about the weather. But I kind of can't help it because Texas weather has just been so up and down! Today, the high in Dallas is just about 80 degrees. I kid you not. When I heard that on the radio this morning, I just about went home to grab my swimsuit. Take me to the nearest pool please and thank you. Drink with an umbrella in it, in hand.
–Never mind the fact that it was just about 20 degrees a few short days ago. Yeah, never mind that nonsense. I am more than ready for spring and my Texas bluebonnets to start popping up everywhere.
–I've been listening to The Love Below album by Outkast this week. Love that album. "She Lives in my Lap" – on repeat. Ha, great song.
–I love my new road running group. Like, I think they are all excellent and cool and really good looking. And also, I want to continue running with them until I qualify for Boston. So I can get a cool Boston jacket, you know like the popular kids/jocks in high school with the letter jackets?! Kinda like that. (I know some of you already have jackets that read my blog so don't rub it in my face – my ego is fragile.) But, I am going to wait until the FALL to shoot my shot since I am only a few minutes off from a BQ. I do all of my long runs with them right now so I think that is helping. Until then, I will just keep running my 50 mile and 50k races and pounding the dirt path. Because, I love my trail running group too. It's fun to have 2 groups to run with.
–You know what is funny about TRAIL and ROAD runners?! You don't have many hybrids. Meaning, runners that really enjoy and dabble in both surfaces. For instance, I do both ultras and then shorter road races. But then I talk to my good looking BQ roadie friends and they are all like, "Oh, NO I don't do trails- that is too hard" or something to that affect. And then, the trail/mountain goats are all like "Road?! Pssh….trails are where it's at. Who does road races anymore??" I'm telling you – there are very few runners that really like both. I feel like you are either good at one or really good at the other. I just so happen to like both. So I think I am a unicorn.
–Speaking of unicorns, my mama bought me this unicorn for Valentine's Day?! Isn't it super cute – his name is Fluffy.
And there you have it!
Tell me something random about your week! What do you like better – road running or trails, or do you equally like both?