Hello and happy RANDOM thoughts Thursday to you! If you're new here, this is a day where I share my deepest darkest thoughts and confessions…sometimes it is regarding running (because yes, this is a blog about that very topic) and sometimes it definitely is NOT!! So, stay a while, grab a snack or a cup of TEA and let's go ALL IN, shall we?
–First of all, I am tired and through and ready for it to STOP RAINING down in Texas. Last week, it rained basically every day and then this week has been a lot of the same. I'm starting to sound like a broken record talking about rain. And yes, when it rains in Texas it pours people. We will get torrential downpours, usually they are short bursts of rain thankfully but still annoying.
–Running in the rain can be kind of lovely though. Cleansing to the body mind and soul. I prefer more drizzles than intense rain though.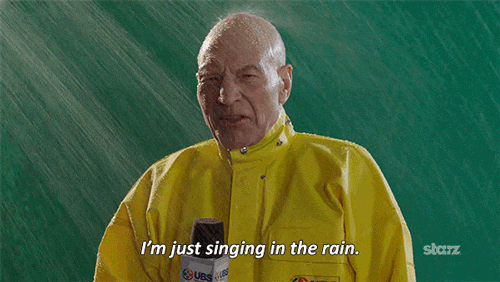 –I have some new readers lately which is kind of fun and also kind of funny at the same time. Mostly because I feel like new readers come in here and kind of read my blog and think, "WTF am I reading"? Yes, I am an ultrarunner who runs a lot. And I may not be everyone's cup of tea. But I am someone's shot of whiskey! Keep reading and you will catch on to the crazy. I am like a train, jump on for the ride or you will get left. kthxbye.
–Although I run a heck of a lot (and love it) I still love to help new runners and get new people motivated to run. So, I am going to start writing more "running for beginners" type posts, just kind of sprinkle 'em in there. Because yes, you do have to start somewhere. I know I sure did…you can read my story here. I'm 8 years strong of ultra and marathon running, still rocking. Running and I have been through hell and back too. But build the foundation for that strong brick house and you can get better and increase your endurance. Patience. Promise.
–Moving on – I mean I have to say as much as the Kardashians make me gag at times, my goodness do these folks make some pretty babies!! I love me some cutie pie mixed babies that is for sure. So freaking adorable. Loved the pics of Chicago West. Yes, I know it was a surrogate that popped that one out. But still cute.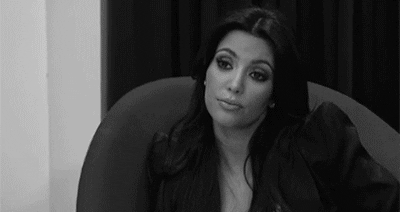 –Kombucha is quickly becoming my favorite beverage (next to wine). I think I have it at least 2-3 times a week now. They must put magic in those bottles. Organic probiotic goodness, so good for ya. This one is local and phenomenal.
–I have kind of a pet peeve. Don't get mad at me? But I get annoyed when people ask a lot of questions. I don't mind questions in general but I feel like sometimes people just ask questions that they already know the answer to, to be annoying? Or maybe because they want to see your reaction. I'm just saying…Google is your friend Curious George. Do your research. End rant.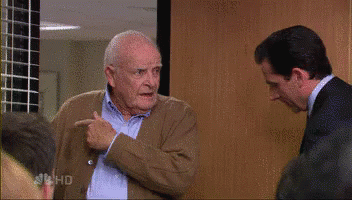 –This is kind of how I feel when people ask questions that google can answer…HA. *walking away*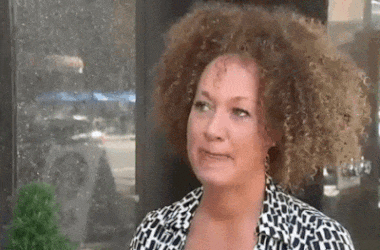 –I also get annoyed when people TEXT you without a purpose. Like when they just text and say, "Hi" or "What are you doing – aka WYD". What do you want? Please have a purpose when you text. This kind of explains how I feel perfectly. LOL.
–I have lately been needing some new podcasts to listen to. NOT running ones, really. More like pop culture? I don't really like listening to people talk about running while I'm running. I did find this interesting one though called "Missing Richard Simmons" (it was a short series) that I listened to while I was running and I was hooked. But now I'm done with that one. Give me some recommendations.
Tell me something random and/or rant about your week! Any good pop culture type podcasts I should listen to?