Happiest of GOOD Fridays to ya! Hope you are having a marvelous day and perhaps enjoying a day off!! I am working…I guess someone has to work around here. Ha…but definitely counting down the clock to the weekend!!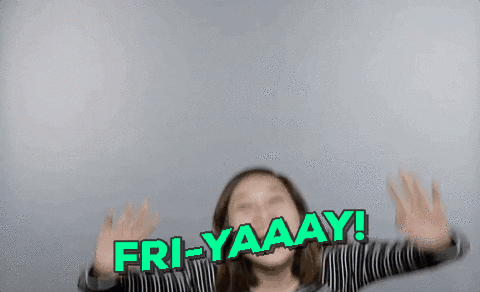 Without further ado let's get to this week's faves!
–3 tips to nail your training nutrition. Definitely some good reminders.
–Lulu shoes?! Why am I just finding out about this. Not sure if I would run in them but they do look comfy.
–Caboodles are back!! I think I want one in every color.
–Easy hairstyles and big earrings!! Rocking it all week long. This is my lazy glam look.
–Goat yoga with Khloe Kardashian and Kevin Hart. I was watching this at lunch the other day and was seriously LOL'ing all my by damn self. Freaking hilarious.
That's all for this week…have an amazing Friday and HAPPY EASTER!!
What are you up to this weekend?! Any adult egg hunts or brunching with fam? Who has been to GOAT YOGA??? Tell me all about it!