I know runners are always going on and on and on about all of the things that they LOVE about being a runner. Well, sometimes the relationship between me and running is not always peachy! So I'm here to talk about the few things that I love (and hate) about this wonderful sport. Let's get to it!
–I love the endorphins. I think that is probably one of the things that I love the MOST about running. The runner's high. The feeling of accomplishment after a tough run. And the way it makes you feel all day long. I love to ride that high all the time. Let's just bottle up that feeling and put it on the market. We would make millions.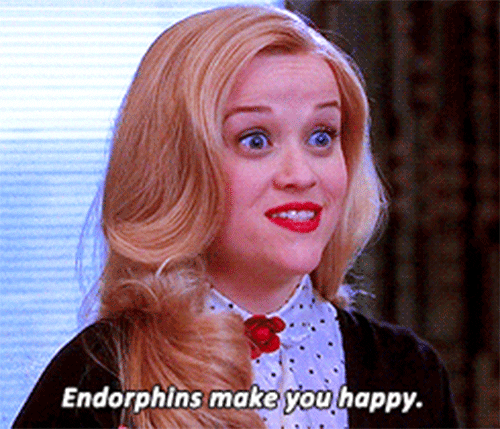 –I hate how hungry it makes me. I think the RUNger has gotten easier to deal with over the years since I have been running for so long. I do think that keeping your nutrition in check helps with this. I try to fill up on my proteins and leafy greens. And the occasional glass of wine. Or margarita.
–I love how running brings people together. I simply cannot tell you how many friends I've met through the act of pounding the pavement (or trail). The community is simply one that is so priceless.
–I (sometimes) hate how EARLY I have to wake up in the mornings. Now don't get me wrong I'm a morning runner at heart. But because it means I really have to be disciplined with my sleep and not staying out late all the time with friends and such. Now, I still do it and I don't really complain about it especially in the summer because I know how dang hot it gets here. I mean, I am in Texas people. Triple digits ain't nothin to play with.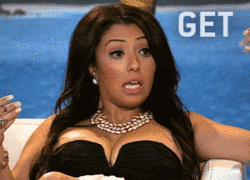 –I love buying new RUN swag. I mean, honestly there is nothing I love more than getting a new pair of running kicks (shoutout BROOKS) in the mail. It is like Christmas morning.
–I hate how expensive races are these days. I think that is why I don't just RACE all the time. I am not a married woman. I have two jobs to make ends meet. Listen, life is expensive. I am like Carrie from Sex and the City. A writer (and add fitness instructor) just trying to live life. But…I will splurge on a RACE-cation every once in a while. So excited for this fall marathon coming up.
–I LOVE training. I wish I could get paid to just train for races. To me there is something so awesome about all of the workouts. Track work, long runs, easy runs, recovery, tempo etc etc. Seeing my mileage and progress from week to week. There is nothing better than working HARD and having FUN while doing it.
What are some of the things you love (and hate) about running?