Oh yes…get ready for some random thoughts/rants/confessions…per the weekly usual.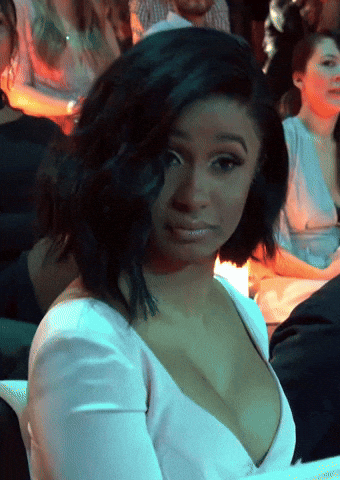 The Cardi B gif seemed fitting here.
–First of all…this. You guys, I am ready for all of the pumpkin things again. Rumor has it Starbucks is bringing back the PSL later this month. Not really a fan of those, but I could do a pumpkin cider (yes that is a thing). So I will shout it loudly from the rooftops. GIVE ME FALL. It is time to start decorating for the season. Yes, I know August is still summer.
Yes, this is an actual photo of me eating raw pumpkin. #organic, and #glutenfree #thankyouverymuch.
–I used to be legitimately obsessed with all things Pinterest. No lie I used to get on there just to de-stress or relax after a busy day and pin funny pics, clothes, recipes whatever to my hearts content. Now it is overrun with advertisements and such and I'm just so disillusioned. Also, all of these people comment on pins now, apparently? Like it's Instagram? Since when is that a thing? Im seeing people have full blown conversations under a photo now. Why tho? Ain't nobody got time for that.
–Also, yes this is precisely how my brain works. I've never seen a more true fact in my life.
–Summer snack weakness. All of the cherries – especially the really dark ones. I like my cherries like I like my chocolate, I mean my men, I mean whatever.
–I kid you not I watch more YouTube than regular television now. And yes, on my phone. Watching stuff from my phone is just so much more intimate to me. Or something like that. I mean…you can literally get your entire life on there! And do yoga. Yoga with Adriene is my jam. I think I will do some of that tonight.
–I am getting bored of Instagram…honestly the only reason why I am still on it is to put up pretty post run nature photos and update my IG stories every once in a blue. Maybe I'll get off of it. Or just take a break? Who am I kidding. I am way too nosey to get off.
–Facebook actually lately is more interesting because I think of it more as my event planner. If I did not have FB for this I would actually have to get a real planner and a PEN (gasp! Who uses those anymore?) and write stuff down. Super old school. I probably do need more old school in my life.
–This weekend in Texas the sun is BACK and you'd better believe I'm going to be spending as much time outside as possible. YES I do want fall to come but I've still got some more pool time to take advantage of. After a week of rain and clouds my tan is fading and I need it back. Thanks.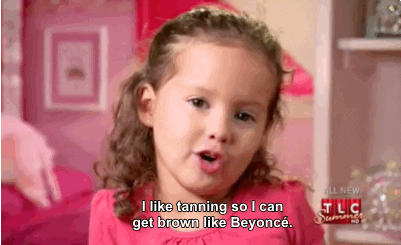 What randomness is on your mind today?