Hey hey hey! Welcome to random thoughts Thursday!! I've got a few rants/raves/confessions up my sleeve today. And usually it is very much running and non running related! Ha. So let's get straight to it.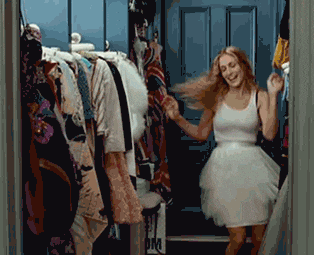 –You guys IT FINALLY FEELS LIKE FALL OUTSIDE! It was a crisp and cool 60 something degrees for our run this morning. Yes, 60 degrees is downright chilly here in Texas, I can hear you northerners snickering now. After dealing with temps in the 90s just last week dang it I will take it.
–I am going to a haunted house this weekend and I am strangely excited about it. Although I am probably the world's most easily scared person I think it will be a good time. I'm sure it will be too for my friends who will probably be laughing at the fact that I will be screaming the entire time.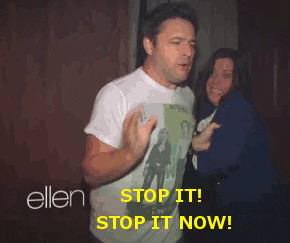 –You know what kinda drives me nuts at work? When people stare at your computer screen while you're working. Or are just nosey in general about what you are doing. I am doing my work and so you should be doing yours. Just minnnnnd ya bizzness.
–I am trying to figure out if I'm going to do a color change now that it is fall. Back to the sangria hair? Nah…it may be too drastic. Maybe a stable color change or some highlights. Or, maybe I will just straighten it? Yeah I think I will do that, this weekend. I've been rocking the curly hair a lot. I love it but I need a weekend style change.
–Are there any juicy serious/drama type shows you are loving lately? I really like light hearted shows (guilty pleasure ones, HELLO Real Housewives or anything on Bravo) but may have room to start watching some others. I want a really juicy show to get into. And something easy to pick up and follow not like Game of Thrones or any crap like that. No shade if you are a GOT fan.
–I think I'm going to do my long run tomorrow (and then another long-ish one Saturday) missing my back to back miles. So yeah, long run Friday and then going right to work will be quite interesting. We shall see. ULTRA training is fun. And hopefully Sunday will be good weather and no rain. The trails are calling my name.
What are some of your random rants/raves/confessions today?