TGIF and happy Friday and all of that good stuff. Hope you have some fun times this weekend in store!! I definitely am looking forward to some Texas sunshine (yes the sun is back after the rain finally), friend time and long run time!! Let's get to this week's favorites.
–Some Halloween social run fun. Okay if I can be honest it was more of a power walk since I ran that a.m. & we were handing out candy but I have not gone OUT out on a Thursday night in so freaking long. Hey, YOLO.
–Um…excuse me…CROCKPOT CRUSTLESS PIZZA?! All the cheese though. Where do I sign up.
–Running a Halloween race? Check these tips first.
–3 creative ways to redefine your phone habits. I actually really like the phone box idea.
–Friday sunrises. Aren't they always magical? Yes and yes.
-Oh and it is NATIONAL PUMPKIN DAY. So please go celebrate and enjoy something yummy. You're welcome.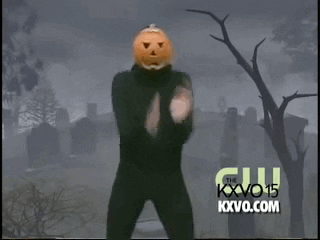 Have a great weekend!
What is on tap for your weekend?!
Running, Halloween festivities and doing some adult-ish things.