Hi there! Of course today is the day we rant/rave and talk about all of the random things. Just because we can. Let's dive right in!
–I am rocking this song all day long. That beat takes me back to the 90s "Crush On You" days. I am a Mariah Carey fan for life.
–I love how much leg I'm showing in this pic. Hashtag about last weekend with good buddies. That was great fun. I love crashing other people's homecomings.
–Do you think YouTube is basically the new blogging? I mean, I have an account on there but I'm not sure I could totally convert to doing only VLOGS. I am a writer deep down in my true blue heart. Maybe I shall do a vlog one day. But what should I even talk about? Maybe I will do a random thoughts Thursday vlog. I will make y'all my guinea pigs.
–You know what FOOD I have not eaten in a while? Sushi. And that is my most favorite food in the universe. I am not sure why. I need to make that happen. This weekend.
–I am doing a (self supported) 50k training run this weekend and I'm kind of excited about it. Yes, only I would get excited about running 31 miles. Crazy ultrarunner girl. I know.
–Can I just say that it is so much easier running high mileage when the weather is not 90 degrees with 100 percent humidity. My 85.7 mile week last week really felt like a breeze. I've been trying to get my miles high like that for months. So it feels good to be back. Thank you Texas for cooling off.
–The Real Housewives of Atlanta is back on. Are you watching? I will be honest I am not sure that I like the show without Kenya's antics but I am going to give it a shot. I haven't seen the first episode yet so don't spoil it for me.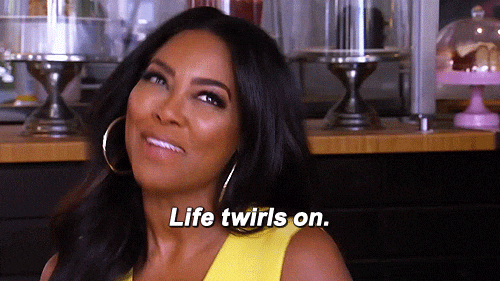 Share your random thoughts with me today!