'Tis the season for a random Christmas survey! I enjoy doing these every year as its a great way to get into the Christmas spirit. And hello, we are a WEEK away! Are you done with your shopping yet?! (I am not. But getting there.) So, let's get started with the holiday hoopla!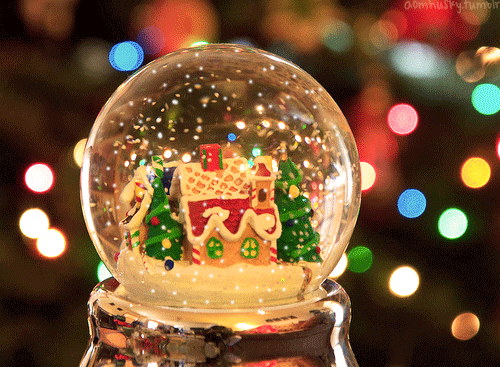 1. What Christmas song from your childhood do you still have memorized?
You can never go wrong with the old Mariah Carey classic "All I Want for Christmas is You"- I never get tired of it.
2. Plane, train or automobile…what is your most memorable trip in one of these?
Going to Hawaii around Christmastime 3 years ago with my mama. We actually went to visit my uncle who I'd never met in person before (!), and my mother hadn't seen her brother in about 40 years. Crazy, right? He moved to Hawaii for the military when he was young and fell in love and never returned. So it was great to see them bond again. He passed away about a year or so later, so this was a special trip that we will for sure always remember.
3. What is one question you wish people would ask more often?
I wish more people in general would ask questions that are beyond the surface. I don't think anyone does that enough. Everyone has pretty incredible stories to tell if we all would take the time to get to know people. Just my 2 cents.
4. There are three layers in a cake, which flavors would you pick (they don't have to taste good together!)?
FUNFETTI, funfetti and more funfetti. With rainbow sprinkles on top.
5. What outdoor winter activity do you love?
Making snow angels.
6. What are three things on your "bucket list?"
Bungee jump, Run a marathon in an exotic location overseas, Do a mountain ultra. The mountain ultra I hope to make happen in 2019.
7. What was your fondest food memory from a holiday celebration?
My decadent (and gluten free) mac and cheese. I think I have perfected the concoction since I put gouda cheese in it now. Life changing.
8. Name one place you could never live because of the winter weather.
Minnesota. Or Ohio.
9. What was the most memorable holiday celebration you had at school?
Wow, making me think too far back…I am 12 YEARS out of college for goodness sake! And yes, that sentence just made me feel old. Ha. Probably my fondest holiday celebration includes any and all events I had with my college girlfriends at Hampton University. We used to have wine and tapas and just be our silly fun selves. I miss these ladies.
10. Which celebrity would you want to have as a friend? What would you buy them for Christmas?
Haha…let's see…I'm going to go with Drake, who I hear is a white wine lover. According to this article. So wine is the perfect gift for him. Obvi.
11. If you could design your own ugly Christmas sweater, what would it look like?
It would have unicorns and hearts on it. For sure. And all of the pink glitter and girly things in the universe.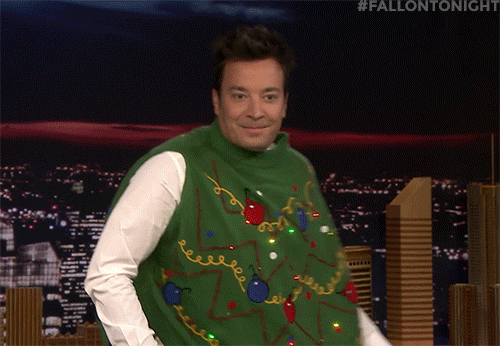 12. What is your favorite Christmas cookie?
That's a tough one. I'm going to go with Peanut Butter. The chewy ones. Oh so good. Sugar cookies are in close second.
13. If you could have super power, what would it be and would you use it for good?
Flying. I would use it for good, absolutely nothing but goodness. Of course.
14. What are your three favorite desserts on the Christmas buffet?
I love all of the dessert questions 🙂 Well, I'd have to go with egg nog (spiked), then anything with chocolate, and ending it with pecan pie. I think pecan pie is more of a Thanksgiving thing but we will make it Christmas too.
15. If you could bring any Disney character to life, who would it be?
Minnie Mouse.
16. Which store would you most want a present from?
Right now I'm loving all of the smell good things. And I love in particular all of the SMELLS of Christmas. I used to get all of the Christmas candles from Bath and Body Works every year. So yes, get me a Bath and Body Works gift card and you will be my favorite person.
17. Describe what family means to you in three words.
Loyal, My Center, and a Comforting Presence.
18. How early do you think you should be allowed to open Christmas presents? Maybe a week in advance. I think one gift needs to be a week out just to get you hype about Christmas. Then the others on Christmas Day.
19. What is your favorite Christmas movie? This answer tends to change from time to time, but it would have to be "Elf". "Love Actually" is a close 2nd.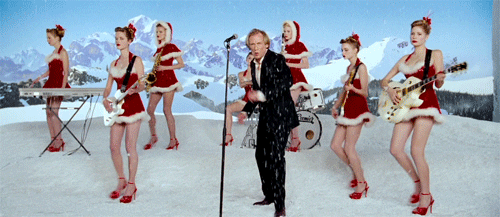 20. If you could have one wish granted at Christmas, what would it be?
World peace. And more pink glitter in the world. Actually I saw some confetti on the ground when I ran this morning. So more of that.
And…A BEAUTIFUL SUNRISE to run to every dang day. Preferably with a beach view.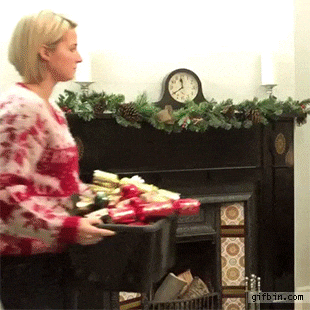 Answer any or all of the questions!