So today is the day that we talk about the randomest of things- rants, raves and confessions! Some of them are running related and some of them definitely are not! So, without further ado let's get straight to it!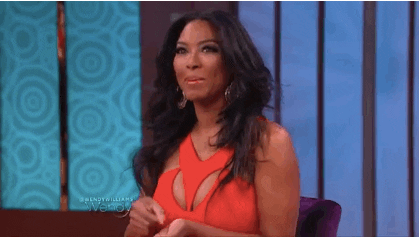 Yes, grab some tea and sip sip sip. Kenya Moore had her baby by the way if you have been living under a rock. Cutest baby girl ever.
–Is it just me or is work just really hard to jump back into this week??! Also, coworkers who think they are your boss- no ma'am. Homie don't play that and it will not be tolerated in 2019. Ya feel me.
–I am not making a ton of resolutions this year. BUT I do have a few- I definitely want to get into more yoga and increase my flexibility. I am forever a fan of yoga on Youtube. It is just way too convenient. Gotta keep it going.
-Running is going well and I have been running ultra distances like it ain't no thang. Up next is the Cowtown Ultra and then the Hachie 50 miler. I may throw a marathon in there for good measure. But, my race calendar for 2019 is still developing. I kind of like it being loose and relaxed for right now especially after just finishing Brazos Bend 100.
–Black Santa is still up in the office and you know what I kind of don't want to take him down. Should I leave him up another week or so? I think he still wants to make his presence known.
–Another thing I want to get back into is food prep. Not for dietary reasons honestly more just to save MONEY. Like it is ridiculous how much money one can spend during the week on Starbucks and such. I do have to have my fix every now and again. But yeah. Dolla dolls bills y'all.
–It has been COLD and rainy here in Dallas all week and I cannot wait until this weekend because temps are supposed to reach the high 60s. Hallelujah and thank you JESUS. I need my patio weather temps back. This girl loves some sunshine.
What randomness is on your mind this week?