A few running (and non running related) thoughts on today…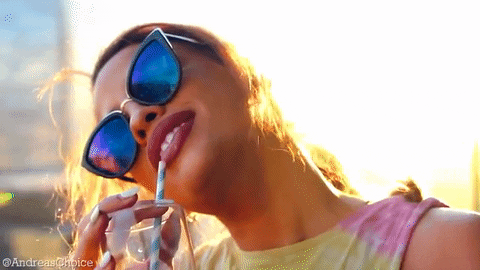 –The double shot of espresso at 7-eleven certainly has some type of drugs in it. I've been so productive this week thanks to that stuff! It is my new kryptonite.
–Also this same 7-eleven nearby not only has the best coffee but they have the best random Asian snacks. It's odd because none of the other stores I've been to have as many Asian snacks as this location (?) Try the Hello Panda cookies if you can track them down and thank me later. I also spotted some random green noodles. I plan on trying them and reporting back.
–This morning's 11.3 mile run was everything. It was crazy cold too (20 something degrees is downright bone chilling cold down in TX) but I like it like that.
–Why is it that I'm just discovering the power of hand warmers during a run. I mean I've heard of their magic but I just never gave in til now. Handwarmers are the new game changer for Chelsea.
–Have y'all seen the Fyre Festival documentary on Netflix? I'm obsessed. They also did one on Hulu. That Billy McFarland dude I tell you what is a piece of work. Insanity. You must watch it if you haven't.
–There is a big mardi gras themed party down here in Dallas this weekend and I want to go but it is like $90. I can't imagine spending that much money on a party. I mean I can throw my own mardi gras festival and put beads on and dance around for free. Good gracious.
–Crawfish season is back also. Does anyone eat them? They are so difficult to eat but I may have to track some down soon. One of my running buds had a party some years back and we did a big crawfish boil. Hmm…may have to make that happen.
Tell me some randomness about your day today!