Happy Valentine's week, y'all! Since today is quite a busy day on the work front I figured I would post the collection of my most favorite V-DAY playlists for your lovely workouts! And especially for my fellow spin cycle instructors. Enjoy the jams!!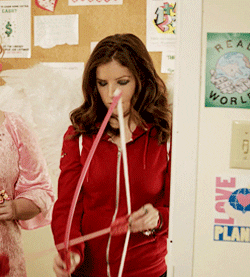 And while you're at it check out my spin cycle schedule to see where I'm teaching next! You can also follow me on Spotify at thedancingrunner.
Let's go for a LOVE ride!
Runrise and Valentine's Spin Playlist.
Locked Out of Heaven- Bruno Mars: Warm up
We Found Love- Rihanna: Standing run
Green Light- John Legend: Rolling hills
Love More- Chris Brown feat Nicki Minaj: Sprints
Summer Love/Move Your Body (Mashup)- Justin Timberlake vs Beyonce: Jumps on a hill
Break Your Heart- Taio Cruz: Hill climb
Body Language- Kid Ink: Hill climb
Habits (Chainsmokers Remix)- Tove Lo: Accelerations
Forever- Chris Brown: Active recovery
Don't Tell 'Em- Jeremih feat YG: Jumps/Tap backs
Good Kisser- Usher: Hill climb
The Heart Wants What it Wants (Kue Remix)- Selena Gomez: Standing run
I Need Your Love- Calvin Harris feat Ellie Goulding: Sprints
Kiss From a Rose- Seal: Cool down
Valentine's Day Spin Playlist.
Happy Valentine's Day- Outkast: Warm up
In Common (Kaskade Remix)- Alicia Keys: Standing run
Let Me Love You (Zedd Remix)- Justin Bieber: Sprints
I Think of You- Chris Brown/Jeremih: Jumps
Deeper Love- Jauz: Rolling hills
Worth it- Fifth Harmony: Tapbacks
I Got You- Bebe Rexha: Hill climb
Melody- Oliver Heldens: Accelerations
Feelings- Maroon 5: Active recovery
Tonight Belongs to U!- Jeremih: Hill climb
Kiss it Better (Feenixpawl Remix)- Rihanna: Hill climb
Too Good- Drake: Seated/standing run
Make My Love Go- Jay Sean: Hill climb
Get Me Bodied- Beyonce: Accelerations
New Flame- Chris Brown: Cool down
Valentine's Day Ride- Weds Spin Playlist.
What Lovers Do (Jersey Club Mix)- Maroon 5 feat SZA: Warm up
L.A. LOVE- Fergie, YG: Jumps
Sweet Nothing- Diplo + Grandtheft Remix: Accelerations
The Way You Make Me Feel- Michael Jackson: Rolling hills
Crazy in Love- Beyonce: Tapbacks
Na Na- Trey Songz: Rolling hills
Sweetheart- Jermaine Dupri, Mariah Carey: Sprints
Talk Dirty- Jason Derulo: Active recovery
Happy Valentine's Day- Outkast: Tapbacks
Beautiful- Snoop Dogg: Hill climb
Kiss Kiss- Chris Brown, T-Pain: Standing run
How Deep is Your Love- Calvin Harris, Disciples: Jumps on a hill
Love On Me- Gallants, Hook N Sling: Sprints
Unforgettable- French Montana: Hill climb
Boo'd Up- Ella Mai: Cool down
Enjoy!
What LOVE songs (or hey, anti-love I don't discriminate!) are your favorites to workout to?