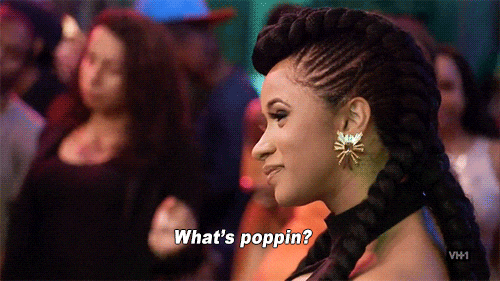 –My work schedule this week has truly been bonkers and all over the place. We've had a live show in the evenings (yes working behind the scenes in local TV can be fun) so I've worked nights twice this week. I only have to do this about twice a year so not complaining too much. But most of you know I'm more of a morning person than a night owl. So yeah. Cranky Chelsea made an appearance to two.
–Also, Texas bipolar weather continues. No lie it was 60 something degrees yesterday morning when I ran 10 miles at 5:30 A.M. – then several hours later THE TEMPERATURE dropped to 30. What the what?!? I did not see that coming. Mother nature pulled a fast one on us.
–But I kind of like running when it's yucky out. Like this morning when it was 30 and felt like 21. Yikes. Good mental training.
–Anyone else obsessed with this Jordyn/Khloe/Tristan saga??! Is it all fake? Who knows but I am here for it. I love all of the roller coaster celeb drama. Can't get enough of the trainwreck. And apparently Jordyn is going to be on Jada Pinkett's Red Table Talk tomorrow…I will be waiting just like this…
–Debating on getting a condo within the next year. I know – it would be a big jump for me since I am currently renting but renting is getting so crazy high lately!! Having a mortgage is a whole new thing for me but it would be kinda fun. My mom who is a real estate agent is helping me find places near all of my favorite running trails. You know that part is a MUST. I need to be able to leave my house and run at ANY given time. Any condo owners out there? Tell me how you like it…
Share some randomness with me today! Any fun plans this weekend??
A whole lot of running and relaxing. Ooo and the mardi gras parade is Sunday. Yaaas.