Oh my, it has been a long time since I've done one of these 'virtual coffee date' posts! See the last one here. But hey I just grabbed a LAVENDER LATTE (with almond milk of course) from the coffee shop at work so I figured why not. And yes, I know how lucky I am to have a coffee shop at work. Actually, it is a bookstore/café/coffee spot and it is the most perfect place to unwind. I mean I love it so much that I would go on the weekends to kick it. So, yes let's pretend we are on the patio and it is a nice day and let's chat. Shall we?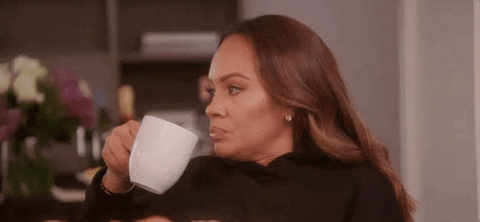 If we were having a lovely coffee date on the patio…I'd tell you…
–How strange it was to not teach my Monday spin class yesterday! If you read my weekly running report you know I have cut back on teaching my permanent spin class slots. Anyway, I went on a sunset run last night after the 9 to 5 and it was absolutely lovely to have more time AFTER work to run. Granted I am more of a morning runner but changing it up was really nice. Although it did get dark rather quickly. I don't think I could ever completely change up to night runs though. There is just something about that morning run energy that I will always and forever love.
–I really miss the music of the 90s. Just the 90s vibe in general. Sometimes I wish we could transport back in time. Granted I was a kiddo back in those days but everything was just so…colorful…back then. Reminiscing.
–I am looking for a new scent (perfume) for spring time. Is it just me ladies or do you switch up perfumes with the seasons? I have a few that stay in my rotation but I am loving anything Chanel lately. And Viva La Juicy will always be my "going out on the town" scent. I never get tired of it.
–This morning's run was SO FREAKING COLD and I have never been so happy to see a sunrise again. We are supposed to have temperatures in the 70s by Friday. Please mother nature bring back my spring time temps. Us Texans will be oh so grateful.
–I have played around with the idea of being a vegetarian again. I've actually tried the vegan thing a while back but did not do that well on it. At least with being a part time veggie I can eat cheese (and throw some eggs in there). I already mostly do a meatless Monday. And get tofu bowls at Chipotle when I want a treat. Hmm…maybe I will do it for a month or so and see how it goes. Someone give me a good recipe for tofu.
–Ever since I got a Varidesk at work a few years ago I literally have a problem sitting still at my desk. It's like I have to be dancing or moving at all times. Or fidgeting. They say fidgeting burns cals. And also sitting still bound to a desk for longer than 30 minutes just makes me antsy. I guess this is a good thing. Or could mean that I have A.D.D. Haha. Not sure.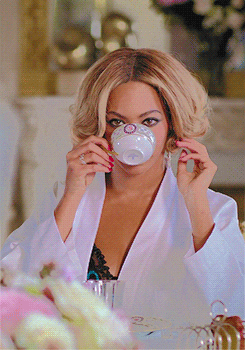 What would you tell me if we were having a virtual coffee date?