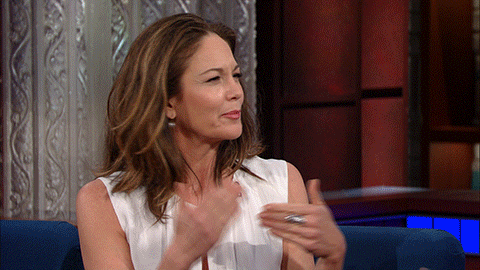 –It was insane humidity for this morning's run. I am pretty sure it was 1,000 percent humidity at 5 a.m. Yes I said 1,000. Runs like that definitely make you stronger. Thankfully a little bit of breeze helped. But it reminded me almost of an early summer Texas run.
–Speaking of Texas humidity I definitely have a love/hate relationship with summer training. I will still do it…and mostly enjoy it because of Run My Hood and other fun social runner friend activities. but I would prefer cooler temps any day.
Runners in Texas basically get naked when we run in the summer. 
–I wore my hydration backpack this morning and it's funny because my road runner friends ALWAYS comment when they see me wearing my backpack. Like it's some big monster of a thing on my back. Even when I wear the kiddie one. "What on earth/WHY ARE YOU WEARING THE BACKPACK today? It's quite funny.
–Then when I wear it around my trail run buds…I fit right in. Trail runners love their vests and hydration packs. And trucker hats.
–Speaking of which I haven't worn my trucker hats in a while. I traded them in for sparkly headbands.
–When people ask me if I am a road runner or a trail runner I like to say I'm BOTH. You know, a hybrid of sorts. Ha. I do love me some ultras on trails.
–The sauna at the gym was EXTRA HOT this morning. I usually stay in there forever (because I love dry heat) but I tapped out after several minutes. This was my sauna face.
–I will also be lugging this thing around the office all day. I am obsessed with my gallon jug. Also…Ozarka water is absolutely THE BEST. You know this if you are from Texas. Ozarka for the win.
Tell me some of your random thoughts today!