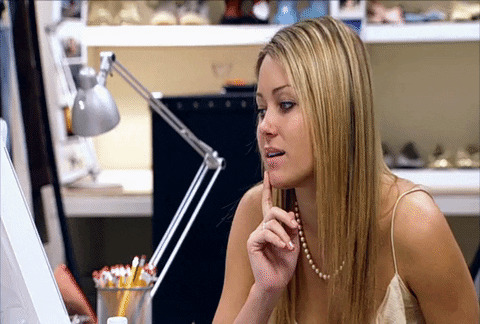 –I have been pretty hit or miss with the blog posts this week! Those of you who know how OCD I am about weekly posting (seriously if I was in labor or something I'm sure I would still find a way to write something- just my personality) know that it's not like me. But truly the week has been wall to wall busy work wise. HUMAN.
–The last few days have been absolutely lovely for running AND for just being outside in general! I went out with friends last night and legit it felt like a Saturday. It has been – coffee on the patio…drive with all of the windows down type of days. I am in LOVE. Springtime please stay around a little while.
–Do you remember when I told you about the naked man in my neighborhood? Well he is back running about the town and our lake. I swear this has got to be the same person. Crazy right? I haven't seen him thankfully because I've been doing different routes every morning. We need to find a nude colony or something for this guy.
–Honestly how are we already in MID APRIL at this moment? For real my birthday is in 2 weeks and I cannot believe it. And I managed to get time off to do my birthday run. It is going down. So YAAAS for that.
–Are you a birthday cake person or what is something you MUST have on your birthday? If I can be honest I would rather skip the cake any day. If I could have a plate of sushi or salmon sashimi I am the happiest of birthday girls.
–Hmm…maybe a sushi cake? We will see if I can make this happen.
–2019 The Hills Reboot. Who is here for it?! IDK. I think I may watch because part of me misses Audrina. And maybe douchey Justin Bobby.
Anyone else share a birthday month with me this month? Share some random thoughts today!