Hi there and happy Friday to you! I am so happy to have a little free time after quite the busy week. It should be filled with fun friends, some running, and I am actually going to try to fit a little yoga and relaxation time in! Cannot wait.
Here are some of my faves from this week! In no particular order.
–I got my nails done in a sweet summery shade! And those of you that know me in real life know I NEVER stray away from my french manicure look! But I actually really love this color. I also love that I can kind of wear this color with a lot of things! I actually wear a lot of turquoise and mint kind of colors anyway. Who knew.
–I continue to be obsessed with poke bowls. I think I'm going to have to make one, one day! I have a poke bowl place like walking (or running) distance from my house. Anyway. I'm looking at recipes and it is looking like I may have to create it soon.
–7 pearls of wisdom from a 103 year old world record holder. Appreciate magic moments! Love that oh so much.
–How runners can keep their feet happy. Great advice right there.
–Obsessed with this track right now for running. Actually lately I've been into a lot of dance/EDM type of music. Who am I? My spin classes love a little dance music but mostly hip hop. Actually they want me to do an "explicit ride" one day. Hmm. Haha. We shall see. I just shout over the bad words anyway.
That's all for this week! Have an amazing weekend.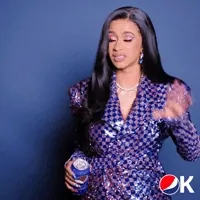 What is on tap for your Friday? Getting in any pool time this weekend?
I hope so. I have my eye on my pool after my long run tomorrow.