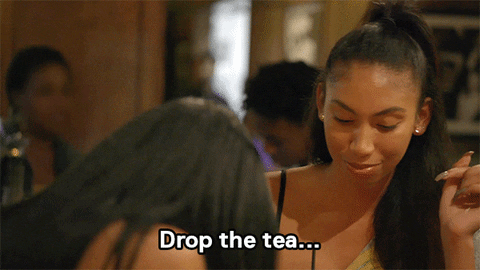 –This week is quite the whirlwind but I am knocking out work and getting things done. Plus morning runs are in full force!! Which for sure has been helping keep my mind super sharp and ready to tackle crazy deadlines.
–Does anyone feel like they have serious FOG BRAIN when they do not get a run in? Very rarely do I not make time for a run these days. But honestly the morning runs are for that very reason. My body literally relies on it like a cup of coffee. It's an addiction for me for sure but a damn sure good one.
–Another thing that makes me feel oh so good. Having my nails done. I've probably told this story before but my "good luck charm" before my 50 mile race I do every year is making sure my nails are done. LOL. Hydration, proper shoes? Meh. Them nails though?!? THEY GOTTA BE ON POINT.
–My IG account is still under construction (aka the big purge) but I tell you what I have really been enjoying not posting on there on the daily. Part of me feels like I'm just getting away from IG in general but I really love looking at funny posts and what not on there. Annnnnd of course IG stories. I love those. I could look at IG stories all day long.
–I'm getting my hair colored and done this weekend and I could not be more excited. Leaning more towards an amaretto color? Need something snazzy for fall.
–OMG y'all I am getting all of the fall feels now that September is knocking on the door. FALL FESTIVALS are coming and I will be going to all of them. And also get ready for all of the fall memes and pumpkin because I will probably be posting about fall every day. You're quite welcome.
Tell me something random about today!