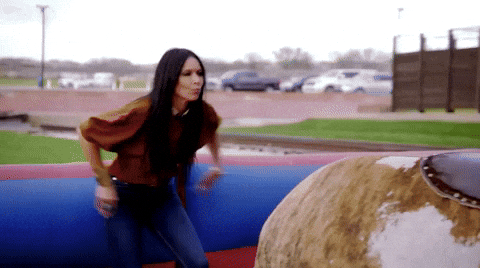 –I'm BACK IN THE SADDLE with this whole blogging thing. Honestly I've been kind of getting away from the every day routine blogging and just writing when the mood hits. I do enjoy typing up my weekly running report just because it holds me accountable. And of course random thoughts. I never feel like I run out of those.
–Oh fall weather, where on earth are you?!? Every run this week has been blazing HOT down in Texas. I seriously don't think we will see a temperature drop until November. I need the cooler weather in my life something serious.
–You know what has been helping me with my fall cravings though? Pumpkin spice coffee from 7-eleven. I can't stand the Starbucks version but 7-eleven?!? Give me all of the coffee and no one gets hurt.
–I don't know about you but this short work week post Labor Day has been rather long. I feel like I've been playing serious catch up work wise. Needing a vacation from my vacation if you know what I mean. Coffee of course is helping me get through it.
–I was back to my super early morning run time this morning and it felt so good to have some social interaction with run pals. I actually am learning that lately I really need my group runs in the morning to get through my days.
–The Real Housewives of Dallas ARE BACK!!! I've been needing something juicy to watch on TV. Don't tell me about last night's episode. I'm going to watch it today.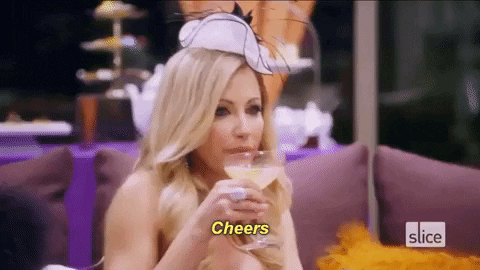 Fun fact I actually know Stephanie's assistant and he is pretty much the coolest nicest guy in Dallas. Like super nice! And he owns a bar in Dallas that is all pink and so much fun!! I love going there on mimosa Sundays.
–I honestly am running out of guilty pleasure shows to watch. Everything on Netflix also is boring me lately. I've been watching some Hulu! Okay, I have one more guilty pleasure show I like, Toddlers and Tiaras. What can I say I like stage mom train wrecks. Don't judge.
Share some of your random thoughts with me! Let's catch up.