Hey there and happiest of Fridays to ya! Hope you have some FUN planned this weekend. I am in dire need of sunshine! Thankfully this weekend looks to be promising that and more. Simply cannot wait!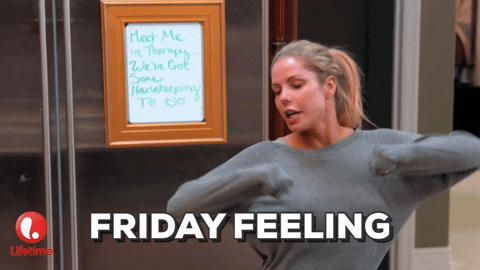 Let's get straight to this week's faves!
–The best accessories for winter running. Even though we have a warm weekend ahead it has been downright frigid and gloomy! So I have a feeling I will be busting out the gloves again. I am all about keeping the extremities happy.
–Calming the monkey mind. All about that.
-Dinner date this week with greens and mango margaritas. Quite lovely.
-Plus, your Friday funny.
What's on tap for your weekend?
Running, yoga and all of the sunshine.