–My morning runs lately have been more humid than ever! I'm sure it was at least 100 percent humidity when I started my run before 5:30 AM. But hey, I beat the heat so I guess I will take it It was one of those mornings where I just wanted to get the run over with.
–Working lunch- hibachi chicken. Freaking delicious. I love the hibachi lunch specials now. I'm going to start making hibachi working lunches a THING.
–Today has felt like a Friday all day and it is close to 100 degrees outside. Give me a pool and a drink with an umbrella in it and we will be good.
–It is still strange to me that I'm no longer teaching spin class. Granted I do have a few things under my sleeve in terms of teaching again. It's quite annoying that they haven't figured out social distancing with certain gym classes. I am so ready to get back in the saddle and kick some booties again.
–I got thisclose to signing up for a virtual race the other day and then backed out. Maybe I will just make up my OWN virtual race.
I won't have to pay for it and I can still brag about it when it is over. Makes perfect sense to me.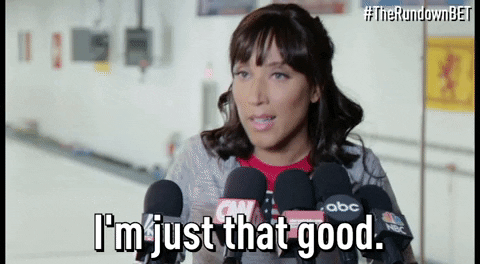 –My weekend run club is starting group runs back up this weekend! Cannot wait. Social distance style of course. I just need me some long miles this weekend.
Share some randomness with me today!