–This week has been pretty busy on the work front (the whole WORKING AT WORK thing you know) so excuse my delayed-ness with things that don't pay my bills haha. BUT, I'm not one of those flaky people who haphazardly posts. I don't ever forget about y'all. So just be patient with your girl. I'm still here and you will still get your Chelsea fix. haha. Just bear with me.
–Fall weather is starting to be a THING down here in Texas! My runs have been rainy but cooler than triple digit temps. I love it. Give me all the FALL.
–I have not been as hype about buying pumpkin flavored THINGS. I know, who am I? My sweet tooth has been a little off lately and I'm craving more savory things. Like eggs. Give me eggs with cheese and veggies for breakfast lunch and dinner.
–I DID see that Trader Joe's has all of the fall foods rolled out now (!) so maybe a visit there will get me more excited.
–I am not sure about how I feel about the new Real Housewives of Salt Lake City. But something about it still makes me want to watch!? I need a new guilty pleasure show to get into.
They all seem pretty much like religious hot messes which I kind of like that element. Plus there's already lots of 'tea being spilled' about the ladies. Something about some of them reminds me of Alexis Bellino from RHOC. I sure wish they would bring her back into that mix.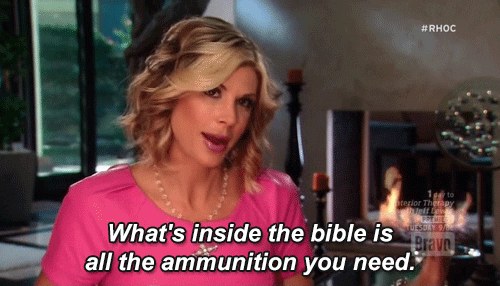 Do you have any guilty pleasure shows you watch? What are your two favorite seasons?
Fall and spring. Both the best times of the year in Texas to run. We have pretty mild winters too.