Happy Friday to ya! Hope you have some happy things in store to brighten up your weekend. I'm definitely looking forward to some work free stress free…FREE time! Which will of course include running. And brunch. And maybe a sprinkle or two of yoga.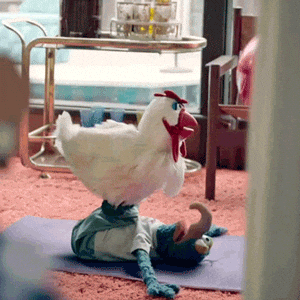 Let's get to my faves this week!
–Strong female friendships offer empowerment and growth. Couldn't agree more. I love me some STRONG ass confident ass women. Especially when they happen to be runners.
–Brooks has a TEXAS shoe!! Oh my goodness. Be still my heart.
–I listened to this song at least 100 times yesterday. Great if you need a little woo-sah time as well as an eargasm if you love chill hip hop.
–A little Friday flashback pic from the Rock n Roll Las Vegas Marathon just cuz. I do hear RnR is coming back with live races so that is a fun thing.
–And finally, your Friday funny.
Have a great weekend!!
What's on tap for your weekend? Have you bought any new running shoes lately?!