–This week the weather has been cloudy, cooler and a tad humid for running! I have been enjoying running at lunch. Breaking away from the hectic work day. RUNch in the Texas sunshine is where it is at.
–Yesterday was such a phenomenal, HISTORIC day…whatever side of politics you are on (and I am not super political) you have to admit it was wonderful. I loved seeing all of the diversity on my screen yesterday.
–Ginger peach tea. Get you some. I am in love with anything ginger lately and adding it to green tea (with a dash of honey) equals heaven.
–I really have been loving getting back in touch with good girlfriends lately. I talked to my friend from DC (who I did not get to see in 2020 due to the MCM real race being cancelled) and it was like time had not passed. I LOVE me some friends like that. People just as chill and less maintenance as me.
–Still in training mode for my class at the gym (due to Lifetime having their signature formats) but also still not in a major hurry to actually teach. Thankfully, teaching is not how I pay my bills. It has been nice taking a fitness instructor hiatus after teaching for 10+ years. I take my 'test out' in February though and then hopefully I will update my schedule on here.
–I'm going to experiment with some different gels during my long run this weekend and see if it makes a difference in my energy level. Lately I've just been doing some maintenance running but wanting to see if that will help to shake some things up. Because 'shaking things up' and 'keeping it spicy' is where its at.
–Today is 'National Hugging Day' by the way. Maybe hug a teddy bear? Or your 'quarantine buddy'.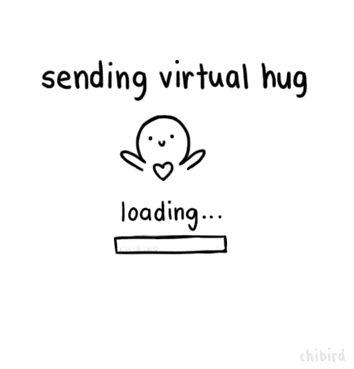 Feel free to share some randomness from your week! Do you like HUGS?!?
I don't like hugging strangers I will admit. But my friends I'll hug all day long.