Summer Fridays are back!! Here's what I'm into this week…
EATING
Splitting the most amazing fajitas with my mama after teaching my spin class last night. I haven't heard that *fajita sizzle* in oh so very long. Just hearing that alone last night made me happy. I think it is funny the way my mama eats fajitas also. She gets excited about the beans and rice part first and just goes in for the kill. Then forgets about that fact THAT WE ARE SPLITTING THE MEAL. Never mind mama, you can have all the sides that you so desire. Next time I'll have them split it for us prior to.
DRINKING
All of the iced teas, unsweetened please. Just put some fresh peaches in that bad boy.
MAKING
Spotify playlists all the dang time. Back to teaching class at gym multiple times a week so gotta keep the game strong. Check out my Spotify if you are needing workout jams.
CRAVING
This new Mermaid Raw Bar. Can't wait to see what this is all about! Dallas has some really cute spots cropping up lately. Need to do a little weekend exploring.
LISTENING
Outdoor Seaside Café all day. It is my writing music mostly when I am at work. Surprisingly when I am not working out I am like an old lady with my listening choices.
WATCHING
The 1st episode of the new season of the Real Housewives of Potomac! Jury is still out on the NEW girl. But living for all things Karen Huger.
WEARING
ANYTHING NEON. Neon all the time in the summertime. As a far of fact I think I may go get a neon pedicure after work.
SHARING
How to make a delish (and "noo-trish" can we make that word a thing?) smoothie for the post run. I LOVED spinach in my smoothies back in the day. And coconut almond milk. MMHMM good.
And there you have it! Enjoy your Friday.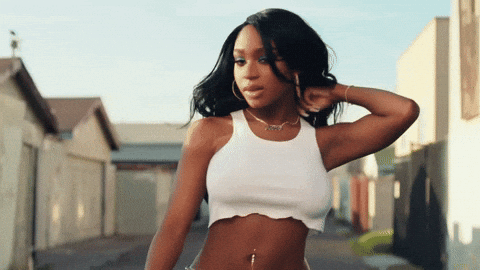 Share some of what you're eating/drinking/craving!!!