–My morning started with a power packed 13 mile ride and a run around the 'hood. My early morning peeps always work so hard! I love the 5:30 AM energy and hearing the whizzing of the bikes as we jam out with party lights. Teaching a spin class + getting my run in + eucalyptus steam room equals a happy Chelsea.
–The sunsets on my evening runs have actually been the real winner though. Like that pic above. Watch more sunsets than Netflix…always my motto.
–Yes, Life Time is so awesome we even have OUR OWN WATER NOW. And it is delicious and in this pretty BPA free bottle.
–I am back on my vanilla chai kick. Drinking this as we speak while I have some clove essential oil in my diffuser.
–Chillhop essentials Fall 2021 just came out. Perfect music to work and write to. When I am at my career girl job. But maybe even do some yoga too. It is a whole vibe.
–I've been enjoying just running for fun still and not really posting as much on the social media front. I do have to promote my class a lot still on our Life Time group pages but taking a back seat to being hyperactive on certain platforms is actually quite nice and refreshing.
–Grapefest is this weekend! So you know where I will be. And then the State Fair of Texas begins next week!! Two festivals that I did not get to experience last year. I am so very glad fall festivals are freaking back. Oh happy day.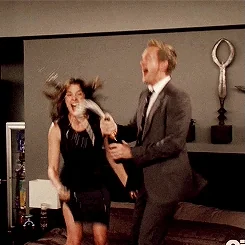 Share some randomness with me from your day! What is your favorite fall drink ?
I dabble in some pumpkin spice coffee (not the latte) but my jam has to be the vanilla or pumpkin chai.